After 37-year-old Alton Sterling was shot and killed by Baton Rouge police officers earlier this week, many celebrities have spoken out on the injustice surrounding his death.
And while some were eloquently put, others failed in their delivery to pay tribute to the late father of five.
Former "The O.C." star, Mischa Barton, is currently facing backlash for her "tone-deaf" tribute to Sterling on social media. The 30-year-old actress took to Instagram to post a photo of herself in a bikini, sipping a glass of rosé on a yacht. She used this photo to write a message about Sterling's death.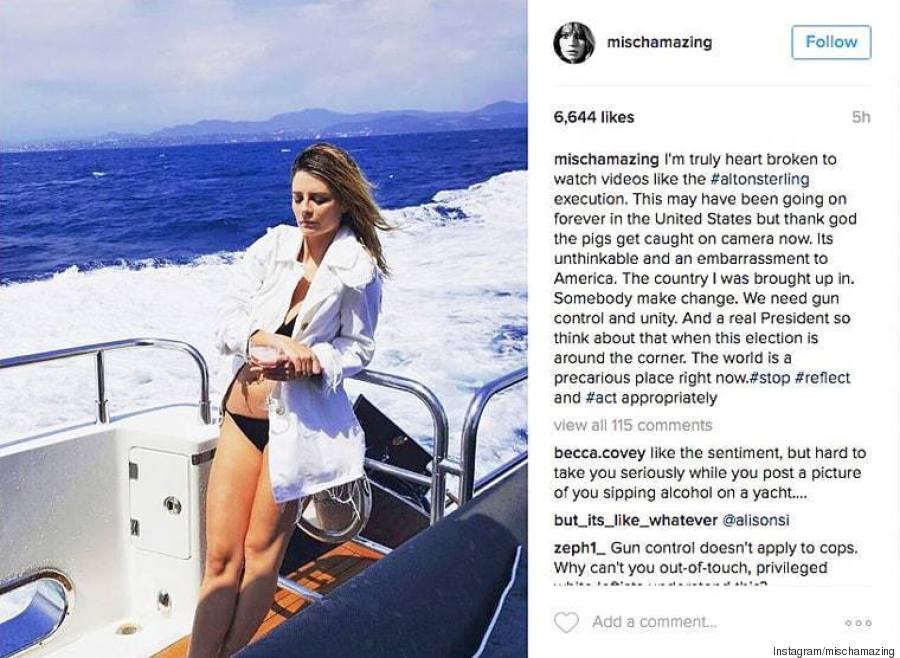 "I'm truly heartbroken to watch videos like the #altonsterling execution. This may have been going on forever in the United States but thank God the pigs get caught on camera now.
"It's unthinkable and an embarrassment to America. The country I was brought up in. Somebody make change. We need gun control and unity. And a real President, so think about that when this election is around the corner. The world is a precarious place right now. #stop #reflect and #act appropriately," she captioned the now-deleted image.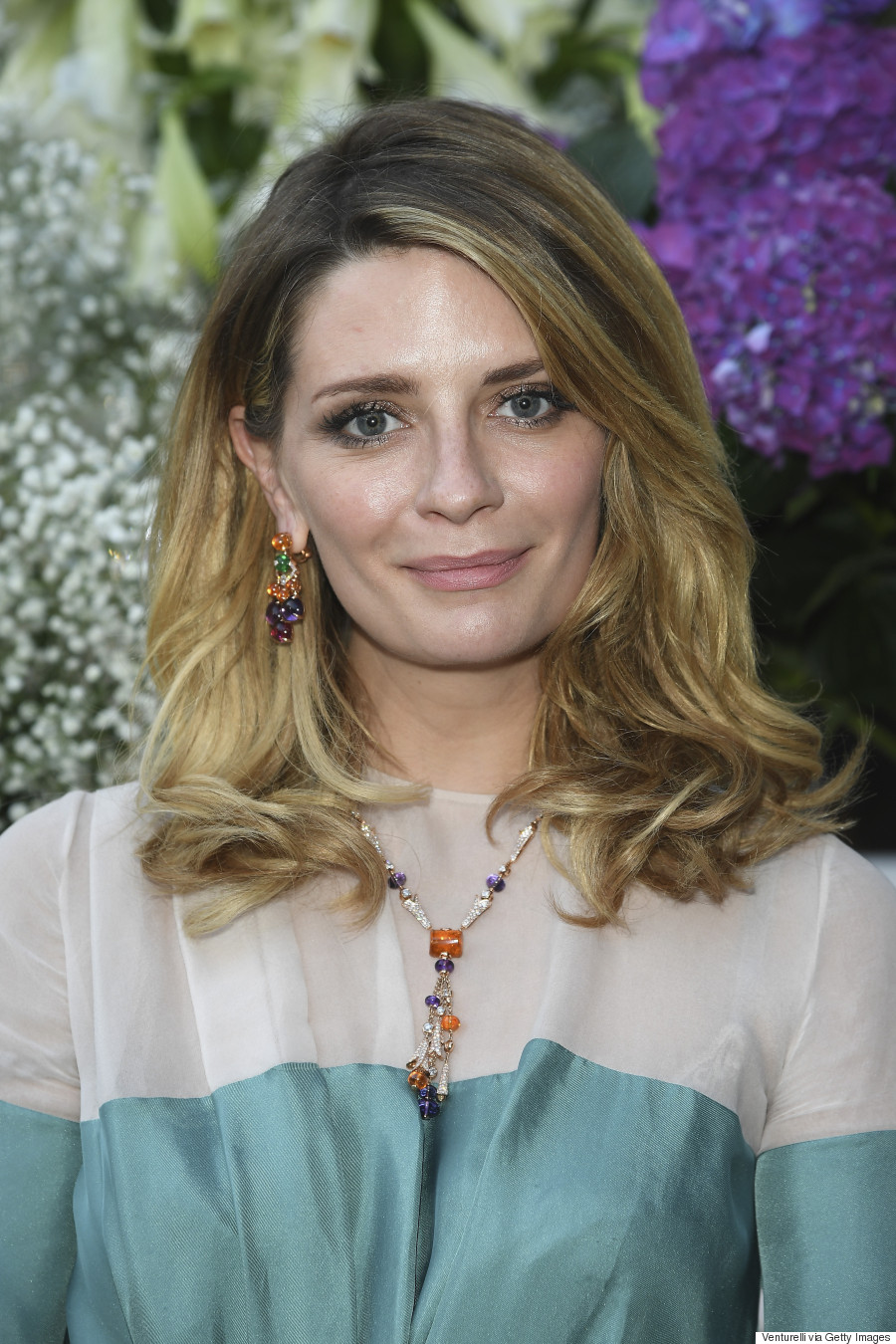 Mischa Barton attends the Bulgari Celebration of Magnificent Inspirations, The New High Jewellery Collection during Paris Haute Couture on July 5, 2016 in Paris.
Barton's Instagram followers were quick to call her out, criticizing her for posting a picture depicting her luxe and privileged lifestyle while speaking out on a social injustice that affects black communities in the US.
"You pouting on a yacht, drinking . . . This is supposed to reflect your sadness about the Alton sterling case? It's all bout u," one person wrote.
"Talking about someone's death while shamelessly posting a picture of yourself in a bikini is disgusting," commented another.
"Sweet Jesus, this is some tone-deaf rich person sh*t right here," wrote a third.
And the Twitterverse didn't hold back either.
Lmao @ Mischa Barton. Who among us hasn't mourned Black death whilst sipping wine on a yacht? 💀

— Tia (@TiaKTA) July 7, 2016
Mischa Barton is sick and tired of the police shooting at her yacht. pic.twitter.com/tbZTwmuXUF

— Keating Thomas (@keatingthomas) July 7, 2016
"This is my, 'Lost in deep thought contemplating black people from my yacht where none have ever stepped foot' pose." - Mischa Barton

— B. Miller (@BlaiseInKC) July 7, 2016

Following the backlash, Mischa took to Twitter to apologize for her "out of context" post.
I'm human I'm not perfect and I'm sorry if my Instagram post went out of context I didn't mean to offend anyone

— Mischa Barton (@MischaBarton) July 8, 2016
"I'm human I'm not perfect and I'm sorry if my Instagram post went out of context I didn't mean to offend anyone," she tweeted.
She also posted two new tribute photos dedicated to Sterling.

Follow Huffington Post Canada Style on Pinterest, Facebook and Twitter!
Also on HuffPost