Kijiji
Police in Burnaby, B.C., are searching for a dog-napper after a toy poodle was taken from a parking lot.
The pet's heartbroken owner is also offering a $2,000 reward.
RCMP say they were called to Lougheed Mall on Saturday evening for a report of a stolen dog.
The Mounties say four-year-old Coco was snatched from a shopping cart while the dog's owner was putting groceries in her vehicle.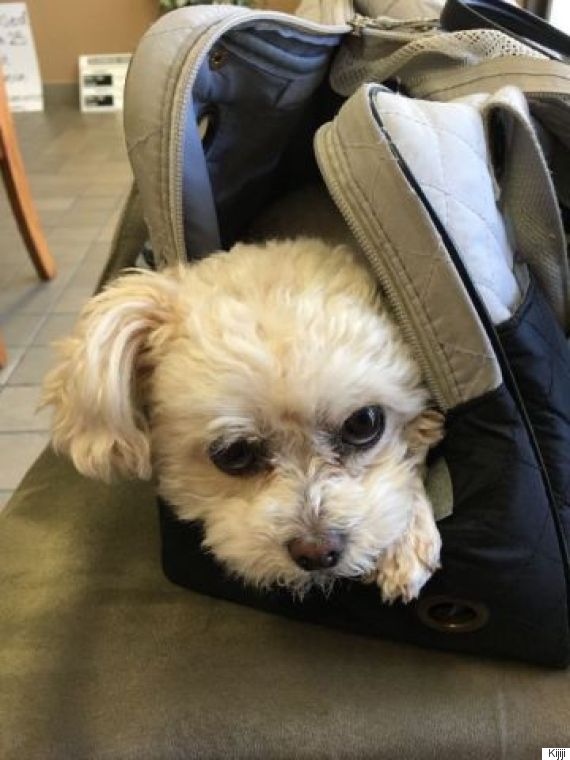 Police say they have surveillance footage of the incident, which shows that a man in a four-door Honda Civic grabbed a dog carrier with the small, white dog inside, then sped off.
A female passenger was also in the car.
Coco's owner told The Vancouver Sun that she believes the suspects did not see the animal, and instead thought the large dog carrier was her personal purse.
With files from HuffPost B.C.
Also on HuffPost:
Animal Cruelty Cases In B.C.