Organizers of the St. John's Pride Parade have asked police officers not to march in uniform — and it's a request police say they'll respect.
On Friday, organizers said they told the Royal Newfoundland Constabulary (RNC) it would be great if any police officers who were not working at the parade could arrive as off-duty community allies, rather than as a uniformed group.
"This request was not meant to inhibit any police presence."

—St. John's Pride organizers
They said this would better show their support for the LGBTQ community and to make the parade more accessible.
"We suggested police officers could represent their unit in other ways, such as wearing T-shirts or carrying banners, etc.," organizers wrote on Facebook.
"This request was not meant to inhibit any police presence, but to welcome and encourage police officers to attend while not on duty."
"We respect their guidance in this decision and will continue to offer our support for Traffic Services as we always do," the police force said in a Facebook post Saturday.
But St. John's Pride clarified they will not be turning away participants in the parade, whether they show up in uniform or not.
"The Pride Parade has always been an open invitation event to anyone who wants to walk with us."
'Exclusion is not inclusion': gay police officer
RNC Const. Mike Ghaney told The Telegram he hoped the organizers would reconsider their decision.
In his note, Ghaney said when he realized he was gay, he believed he could never become a police officer.
"I wish I had known that gay police officers existed when I was younger," he wrote.
"Seeing that a gay individual could have the career they wanted, while living their life openly, would have been life-changing for me.
He said he is aware of the anti-LGBT police actions that sparked the Pride movement, adding it's of personal significance to march in the parade with his uniform on.
"For me, marching in uniform in the Pride parade is a celebration of our progress, and a commitment to achieve greater successes," he wrote.
"Hiding LGBT police officers in plain sight at the St. John's Pride parade devalues our lived experiences, and is a step backwards in the move towards LGBT equality."
"As well-intentioned as it may seem, exclusion is not inclusion."
The parade is scheduled for Sunday July 17.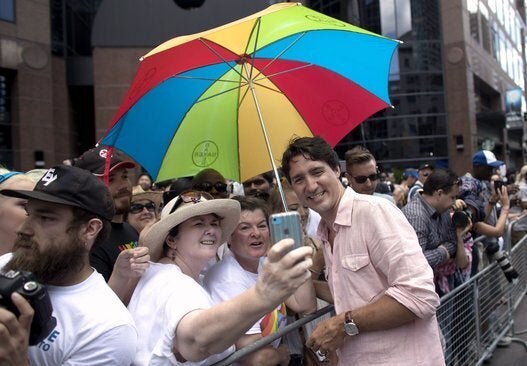 Toronto Pride Parade 2016