If you're a fan of Canadian music, then singer Alanis Morissette can probably do no wrong in your books.
But if you're questioning the unique name of her newborn daughter, Onyx Solace Morissette-Treadway, you may want to dig a little deeper into the meaning behind it.
she's here! onyx solace morissette-treadway June 23 2016 #beyondblessed pic.twitter.com/dcv6BROnp0

— Alanis Morissette (@Alanis) July 8, 2016
Onyx is actually a popular gemstone. It is believed to bring one rejuvenation, emotional balance and also block out negativity, according to some New Age beliefs.
The stone, which is quite commonly found in Canada, is also incredibly strong and does not break easily, Bustle reports.
As for Solace, the name means "to bring comfort in sorrow," which seems quite fitting for a brand new bundle of joy.
So, with both Morissette and her husband, rapper Mario "Souleye" Treadway, being lyricists, it doesn't seem too "Ironic" that they'd pick such a well thought out baby name to give their daughter.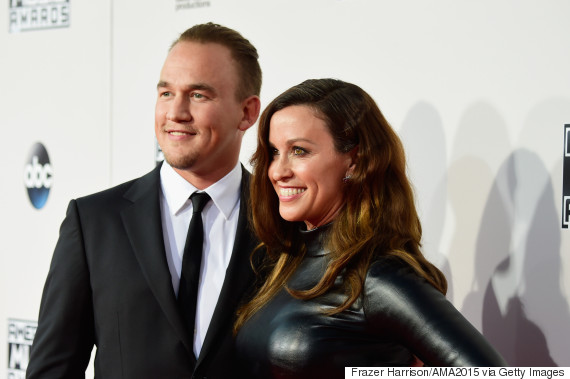 And it seems as if fans are loving the new name as well, with many taking to Twitter over the weekend to share their approval.
So pissed that Alanis Morissette didn't give birth to me and name my Onyx Solace

— Lauren Duca (@laurenduca) July 10, 2016
Alanis Morissette just named her baby Onyx Solace, which is Peak Third Wave Alanis Reinvention. pic.twitter.com/VLk03Cwf6s

— Nicole Cliffe (@Nicole_Cliffe) July 9, 2016
@people @PEOPLEbabies I usually don't like wacky celebrity baby names but kinda digging this name.

— Jennifer Watts (@JenniferEWatts) July 8, 2016
Alanis Morissette named her new baby daughter, Onyx - causing many to ask, isn't it Ironyx?

— susie mcdonnell (@susiemcdonnell) July 11, 2016
Onyx is Morissette's second child with husband Treadway. The couple welcomed their first kid, Ever Imre Morissette-Treadway, back in 2010.
Congrats to the happy family!
Also on HuffPost
12 'Ironic' Facts About Alanis Morissette