Canadians likely wish their economy was batting like Josh Donaldson right now.
The Jays slugger has an average of .305 on the season.
But the truth is that Canada is batting closer to Ryan Goins' numbers right now — a lowly average of .175.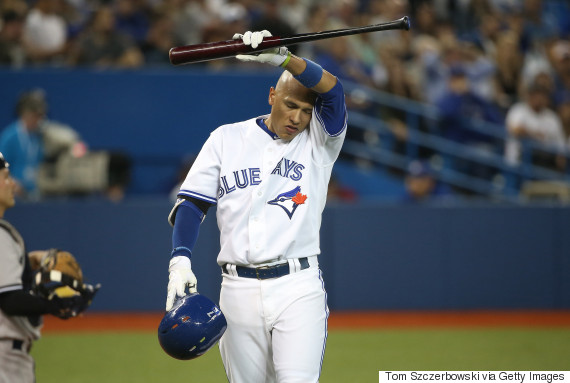 Ryan Goins of the Toronto Blue Jays. (Photo: Tom Szczerbowski/Getty Images)
That's what TD economist Leila Preston concluded in a weekly report released Friday.
Her report outlined three recent strikes against Canada's economy -- though she leaves some hope for the future.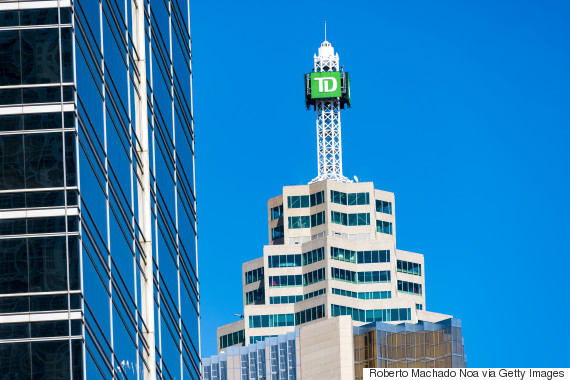 The first strike was the Bank of Canada's Business Outlook Survey, which found that businesses across Canada don't expect to see strong sales growth over the next year.
The feeling is most pronounced in the Prairies, a region that is still reeling from the oil price shock.
Firms surveyed by the bank see some hope in stronger demand from the United States. But the bank said that any such demand "remains insufficient to outweigh the continued drag from commodity-related activity combined with modest domestic demand."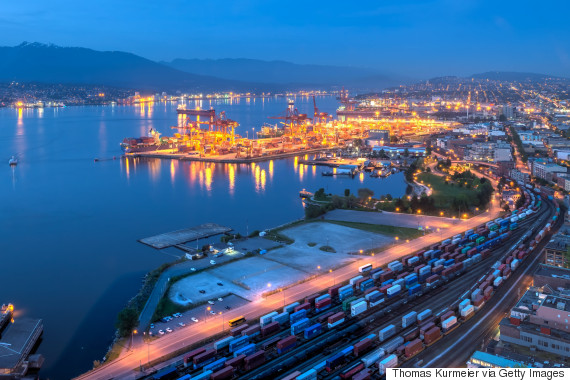 The Port of Vancouver. (Photo: Thomas Kurmeier/Getty Images)
Trade data also isn't giving Canada's economy much of a boost.
Preston noted that export activity "continued to lose momentum in May." But she does believe that a recovery in the sector can happen later this year, especially after exports showed so much strength earlier in the first quarter.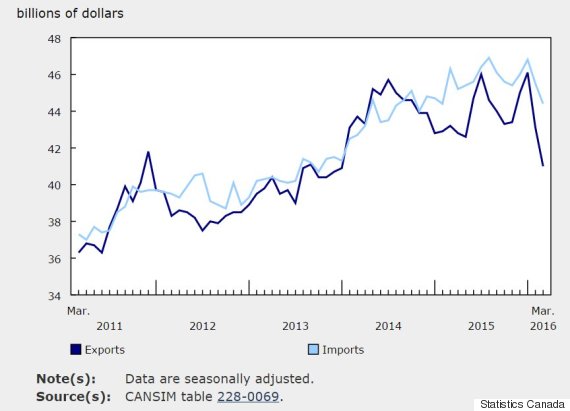 The final strike against Canada's economy was noted in the Labour Force Survey (LFS) for June.
Canada's labour market treaded water last month, with the number of jobs falling by 700 — "essentially unchanged," Preston said.
The bank noted that Canada's unemployment rate also fell to 6.8 per cent, as fewer people looked for work. Employment fell in all provinces except in British Columbia.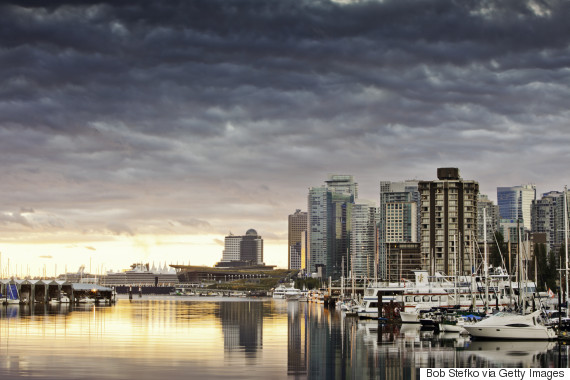 The Conference Board of Canada expects Ontario and B.C. to lead the country's economic growth between now and the end of 2017.
It expects less out of resource economies like Saskatchewan's, which is expected to see its GDP fall in the coming year.
Also on HuffPost:
Biggest Risks To Canada's Economy 2015