Candace Payne, otherwise known as Chewbacca mom is breaking the internet once again. But this time, without the help of her trademark mask.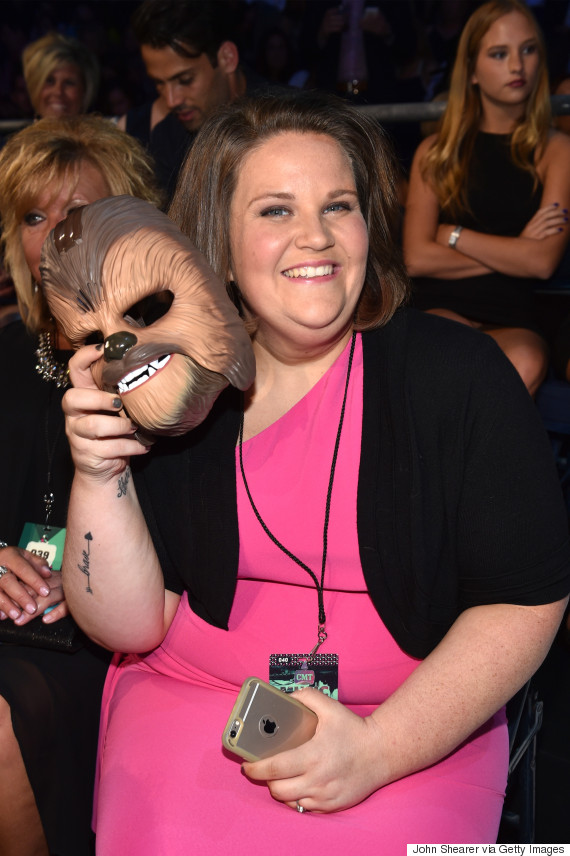 Late Saturday morning, the Texas-based mother-of-two shared a live video from her Facebook page, singing Michael Jackson's "Heal The World" in response to the tragic shootings that took place in Dallas last week. The devastating events unfortunately hit very close to home for the internet sensation.
"I'm actually not that far away from Dallas," Payne explained in her video. "I'm about 30 minutes from where the shootings happened the other night."
She continued, "I am thousands of miles, hundreds of miles away from really identifying with every single ounce of pain that I know is being felt by the whole world right now. Literally the whole world. I really don't know what else to say other than I've been spreading joy, and I've been hoping to do that. But I've found myself over the past couple of days being silent, because I've been so sad, and so hurt by what's going on."
She then went on to sing a cover of the touching M.J. classic, and we must say, she's definitely one talented mama.
Payne's video was an instant hit, and currently sits at over three million views.
"Thank you for sharing," one Facebook user commented. "My heart cries out these words! God bless all."
"Beautiful Candace!! You are making a better place by your testimony and joy!!" said another.
But this isn't the first time Payne has showcased her vocal skills.
Early last week, The New York Daily News reported that the baseball-loving mom sang the U.S. national anthem at a Houston Astros game, and knocked the crowds' socks off!
Keep bringing the world joy, Chewbacca mom!
Also on HuffPost
Lessons On Motherhood From 10 Kick-Ass Moms