A Kansas police officer has been fired after he posted a threatening comment about a five-year-old girl on a stranger's Facebook account.
The cop, who Fox 4 identified as Rodney Lee Wilson, was dismissed from Overland Park Police Friday after the department heard about the post made from his personal account.
A mom in Dallas, Texas, who said she has never met the cop, told KCTV 5 she noticed a new comment late Thursday on photos of her five-year-old daughter India from almost two years ago.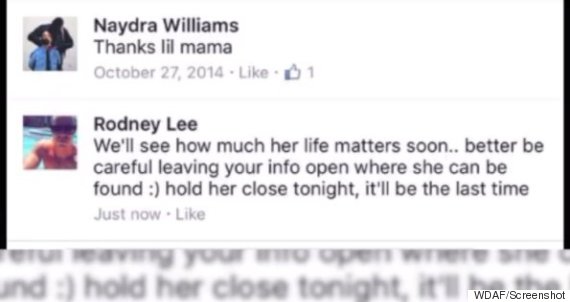 "We'll see how much her life matters soon.. better be careful leaving your info open where she can be found :)," he wrote.
"Hold her close tonight, it'll be the last time."
Lanaydra Williams told the outlet when she clicked on his profile, she saw a picture of a police uniform.
"I felt horrified," she told KSHB. "For this guy to just come out of nowhere, just being disrespectful, how can you be an officer? How, how?"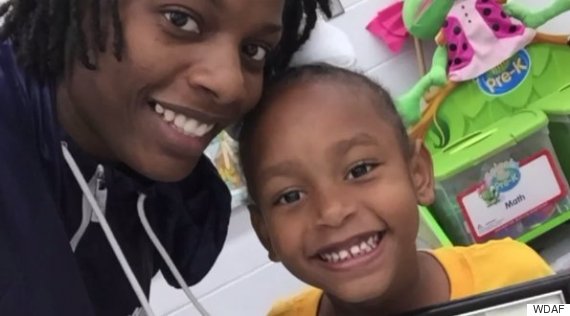 The remark was posted not long after a gunman killed five police officers in Dallas.
Overland Park police chief Francis Donchez Jr. said in a statement Friday that an officer had been let go after the force received a report about a Facebook post made from his personal account.
"I immediately initiated an investigation into the officer's actions and requested it be completed in a timely manner," Donchez Jr. said in the statement.
The cop was later fired, and the police chief confirmed a criminal investigation has been launched.
"His actions do not represent the Overland Park Police Department in any way and no one should be subjected to any type of discrimination or this kind of behaviour."
WIlliams told Fox 4 that she had no idea how the officer found her Facebook profile and she didn't believe Overland Park police when they initially told her that his account had been hacked.
However, the outlet reported that her profile picture showed a person in black holding a knife to a cop's throat, and she said that the social networking site had deleted her account.
For more on the story, watch the video above.
Also on HuffPost
The Most Outrageous Stories Of Police Misconduct