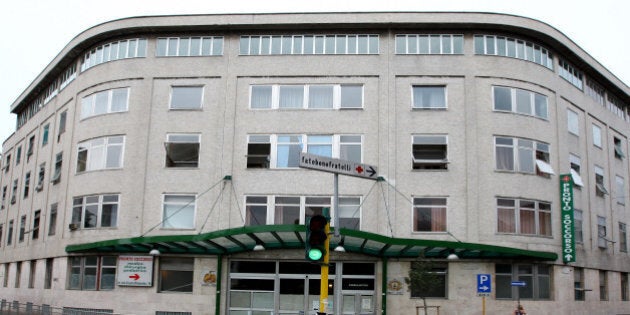 A one-year-old Italian boy, reportedly raised on a vegan diet, was hospitalized and taken away from his parents in early July.
The infant weighed less than an average three-month-old, according to The Local. The boy's calcium levels were also at "the minimum needed to survive" when his grandparents took him to a hospital in Milan.
According to the Washington Post, the boy also had a heart condition that required emergency surgery.
"It's clear the child was being fed a strict vegan diet which was incompatible with his young age," a judge told Italian newspaper Corriere. He added the boy's parents did not give him appropriate nutritional supplements.
Luca Bernardo, the director of pediatrics at the hospital the boy was admitted to told The Telegraph that although the boy's health was complicated by his heart condition, the case prompts a re-examination of "uncommon feeding regimes."
"It is not a problem to choose different or unusual kinds of nutrition and we certainly do not want to enter into a discussion of the merits of the decision," said Bernardo.
Health Canada says infants or young children raised on vegan diets "may benefit" from consulting with a health-care professional. It cites a study saying an "appropriately planned" vegan diet with supplements prescribed by a dietitian can satisfy an infant's nutrient needs.
Bernardo added in this case, the baby should have been given calcium and iron supplements.
An inquiry into the boy's case was opened after he was hospitalized. A children's court will decide whether his grandparents should take care of him.
This is the fourth time in 18 months that a child on a vegan diet has had to go to hospital in Italy, according to The Local.