Remember when Leslie Jones was having a difficult time finding designers to dress her for the premiere of her new film, "Ghostbusters"? Well, let's just say that everything worked out in the end with a little help from Mr. Christian Siriano.
After Jones tweeted out her frustration that brands refused to dress her because she was not a sample size, one designer stepped in to save the day in true "Ghostbusters" style.
It's so funny how there are no designers wanting to help me with a premiere dress for movie. Hmmm that will change and I remember everything

— Leslie Jones (@Lesdoggg) June 28, 2016
Who you gonna call? Christian Siriano.
@CSiriano YAAAAAASSSSSS

— Leslie Jones (@Lesdoggg) June 28, 2016
The acclaimed designer and the "Saturday Night Live" actress then worked together to serve up a dress that would basically translate into a big "eff you" to all those brands who turned Leslie and her non-sample size body down.
And the red carpet look did just that.
Jones stepped out in front of cameras in a scarlet red column dress featuring a thigh-high slit and off-the-shoulder neckline designed by Siriano himself on Saturday evening in Los Angeles. The old Hollywood look was perfect for the 48-year-old who donned statement jewelry, including a stunning Dannijo collar necklace.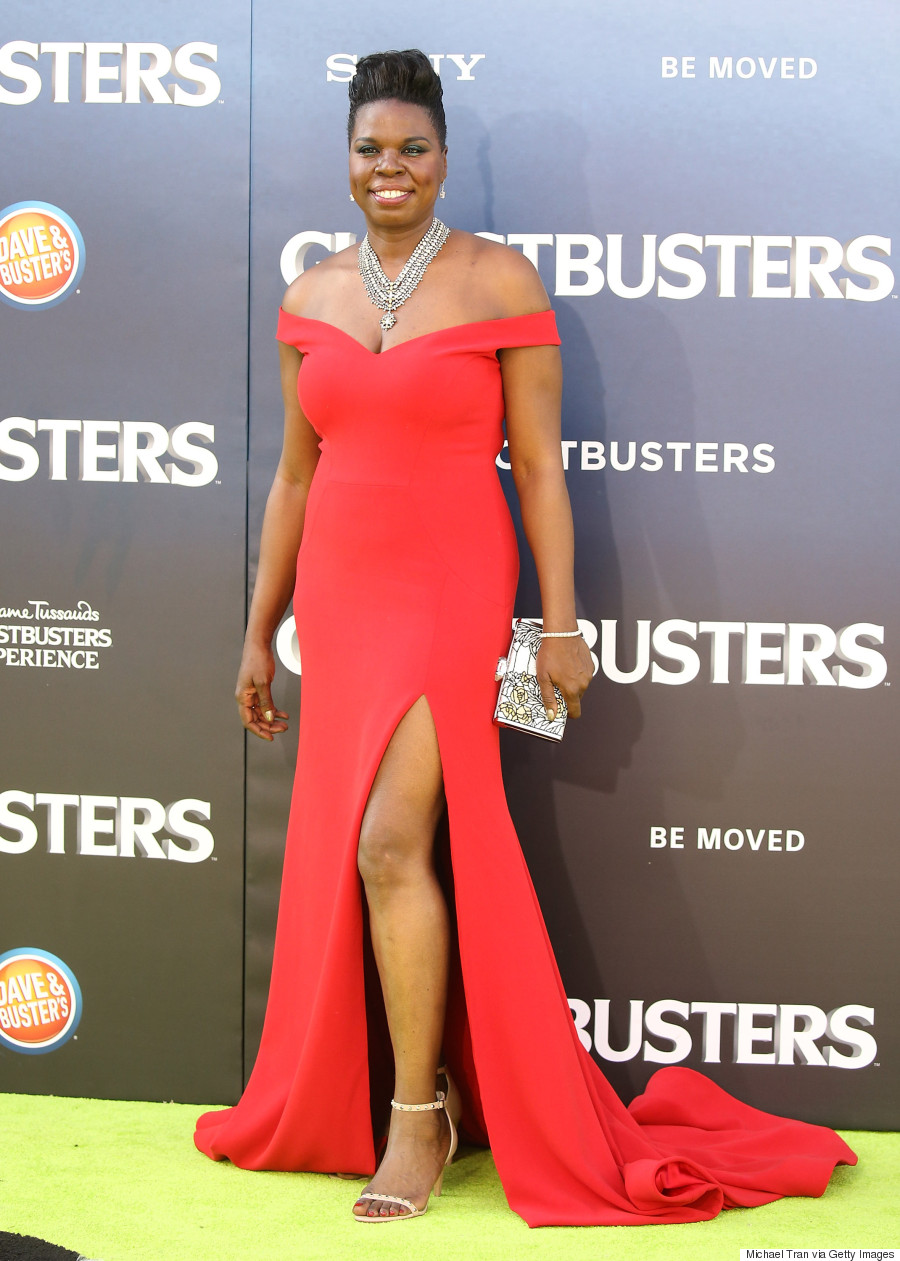 Oh how sweet revenge is!
Flaunting metallic emerald eye shadow, a glossy magenta lip and a slicked updo, Jones told E! News' Erin Lim that she wants to change the way fashion designers treat "real women."
"It takes a real designer to design for real women," Jones told Lim about working with Siriano. "That's what I was saying. I'll always say that."
And Siriano gave Jones love right back, writing in an Instagram post, "Now that's how you do it! You look stunning Leslie! Simple, elegant, powerful and chic!!"
Leslie Jones, making every designer that turned her down regret their decision since 2016.
Follow Huffington Post Canada Style on Pinterest, Facebook and Twitter!
Also on HuffPost
Men And Women Who Inspire Positive Body Image