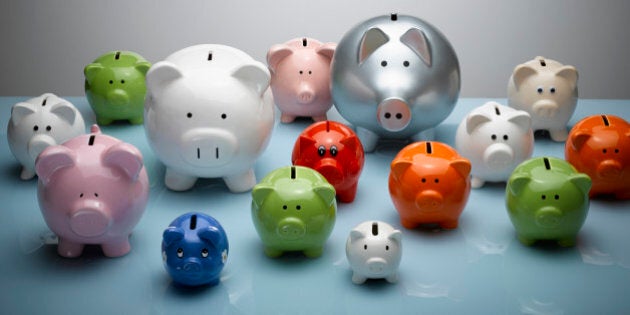 With a fluctuating economy, it's crucial to maintain a balance between saving and investing. Both can help you attain your goals and improve your quality of life but in vastly different ways. We list six reasons why it's important to both save and maximize your hard-earned dollars.
Saving is the act of putting money away for future expenses while investing involves putting money towards a financial product with the expectation that it will grow and earn returns. By saving money, a person knows where their money is going and when it's spent. Funds in a savings account provides guaranteed peace of mind and allows you the flexibility to spend as you please. However, it's important to know that with saving you're not enabling your money to work for you. You lose the potential for your cash to grow.
Having the same job for your whole life is not a familiar concept in today's world. To that end, the transition between jobs or careers sometimes isn't as seamless as one would hope. Severance packages and social safety nets ease possible fears but having cash and investment returns at hand can make a huge difference.
A car. A wedding. A home. Children's education. All of these rungs on life's ladder can force you to dip into your savings or get a loan. Investing years ahead of time in order to prepare for some of these expensive but life-enriching endeavors is a must. Investments may not totally cover these costs, but they may help you reach your goals faster.
The nine-to-five rat race can be an incredibly stressful routine with more time spent commuting than with the family. Having a portion of money saved for vacations means you can escape without having to pay for the trip with plastic (and interest down the road).
5) Preparation For Life's Surprises
The old adage states "life is what happens when you're busy making other plans." Having savings to deal with rainy days — from fender benders to possible health scares — prepares you for life's surprises. Locked-in investments might not be the ideal resolution for these situations, so short-term investments with a quick, painless exit strategy can come in handy.
While saving can help you achieve your short-term goals like buying a car, money you invest can be used for long-term goals like retirement. It's been previously reported that a typical middle-class Canadian couple needs a minimum of $42,000 a year to live comfortably ($30,000 for singles). Put simply, that's a lot of money. Investments, however, can help you earn returns on the cash that you put aside, making your financial goals more achievable.
Develop a financial plan that works for you. Book an appointment with a Scotiabank financial advisor and ask about the Scotiabank Momentum Savings Account.