Some analysts have been fretting for ages that stocks are overvalued and due for a correction. Just don't tell that to U.S. markets, which are defying the global economic doom and gloom and hitting record highs this week.
The Dow Jones Industrial Average hit a record 18,353 on Tuesday morning, following a record high for the S&P 500, at 2,137, on Monday. Both indices beat previous records hit in May, 2015.
Many analysts were sounding optimistic on the news, with some even declaring that the record high prices indicate even greater stock-price heights to come.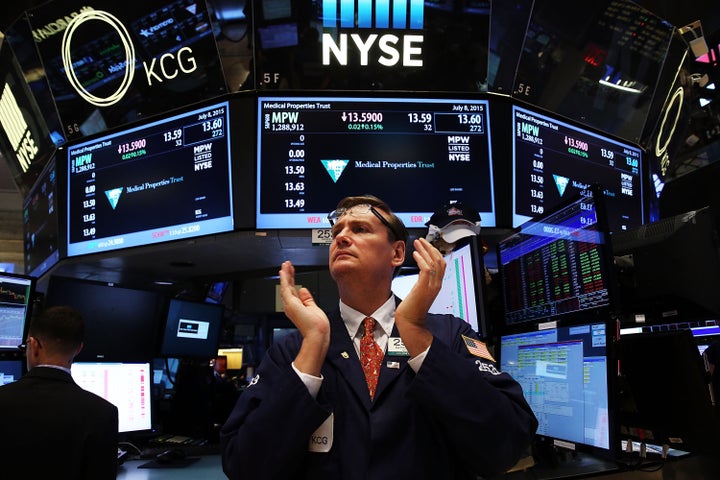 A trader claps on the floor of the New York Stock Exchange on July 8, 2015 in New York City. (Photo: Spencer Platt/Getty Images)
"This proves all the chatter about the demise of the bull market to be wrong," Ed Yardeni of Yardeni Research told CNN.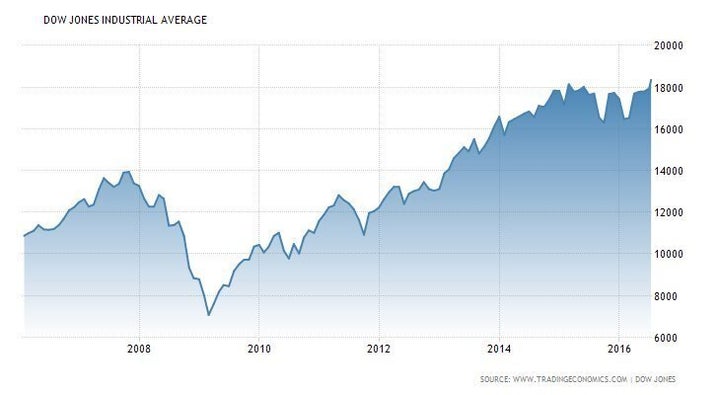 The U.S. market has hit 17 multi-year highs in its history, and in each case, the market was higher one year later, Leveroni wrote. The average return for the S&P 500 was a very strong 15.56 per cent in the year after a multi-year high.
"This new high breakout in U.S. big cap stocks has defiantly bucked a dour global mood and, based on historical precedent, should be respected," he wrote. "We know of no other technical signal as robustly bullish for a longer-term horizon."
Canadian stocks strong, but no record
The Toronto Stock Exchange has also been rising this week, but remains far from an all-time high.
The S&P TSX was trading at 14,463.30 before mid-day Tuesday, up about 200 points from its close on Friday. But that's still well off its all-time high above 15,600, set at the end of August, 2014 — just as oil prices began to fall.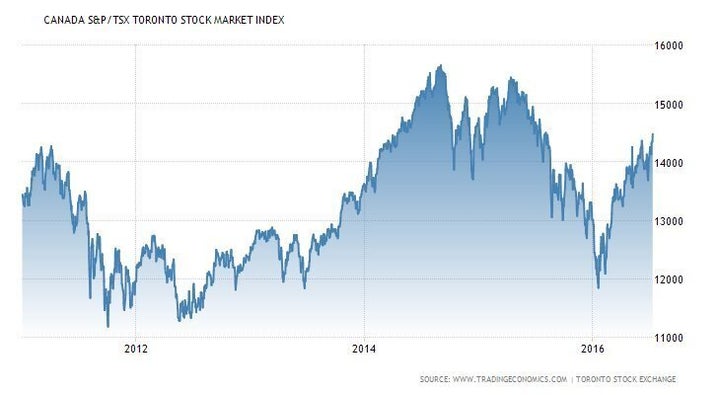 The TSX is dominated by commodity stocks, and many commodity companies, particularly in mining, were struggling even before the oil price decline.
A Reuters poll of investors, released Tuesday, found they expect only moderate gains for Canadian stocks this year.
"I think uncertainty over Brexit and the U.S. election will drag on stocks in the second half of the year," market analyst Colin Cieszynski of CMC Markets Canada told Reuters.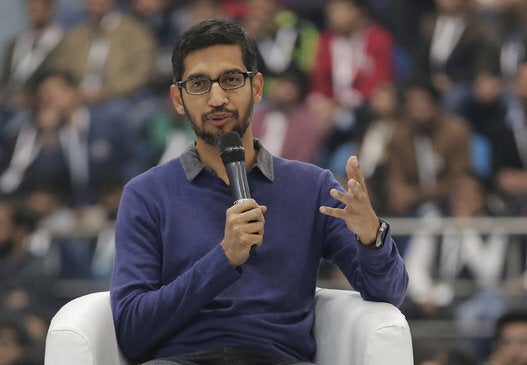 Top CEO Stock Grants (2016)