While you hop from patio to pool party to BBQ this summer, you want to make sure that your mani and pedi are on point.
While neutrals and pastels can work during the hot summer months, don't shy away from colour this season. In fact, there's no better season than summer to play around with bright colours. The perfect summer shades make a bold statement, and look great whether on your fingers or toes.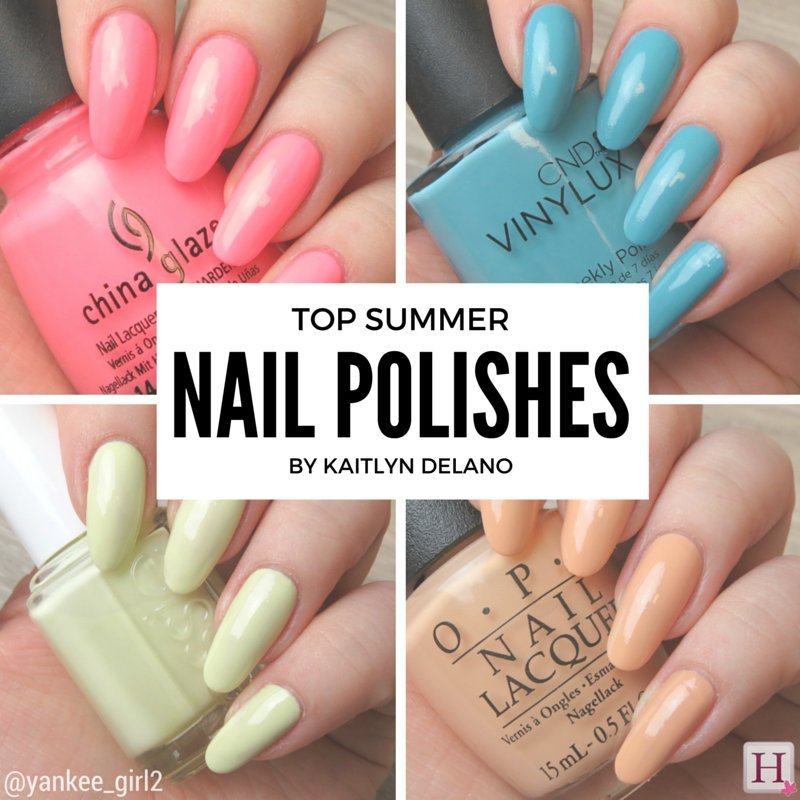 But browsing through the nail polish aisles can be overwhelming with such a wide range of colours and brands. So to help you narrow down your choices, we've rounded up a list of our favourite polishes for summer. From fuchsias to teals and neons, these 10 nail polishes will create a bold mani and pedi for whatever fun you get up to this summer.
"Tutti Frutti" by CND Vinylux, ($11.95)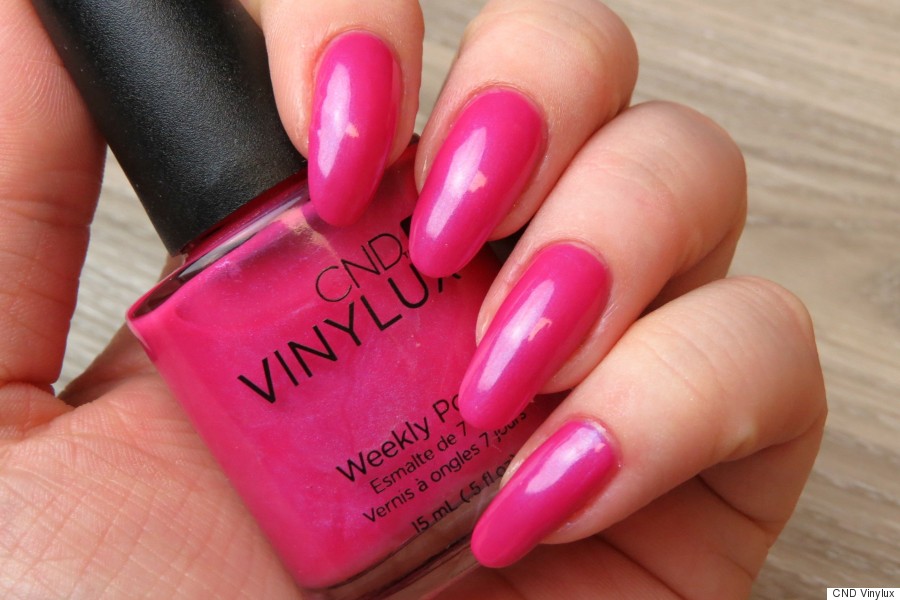 This bold fuchsia is a classic summertime shade. This one by CND Vinylux is unique, as it has a blue-purple shimmer that gives it great dimension.
"Watermelon" Nailwear Pro+ Nail Polish by Avon, ($8)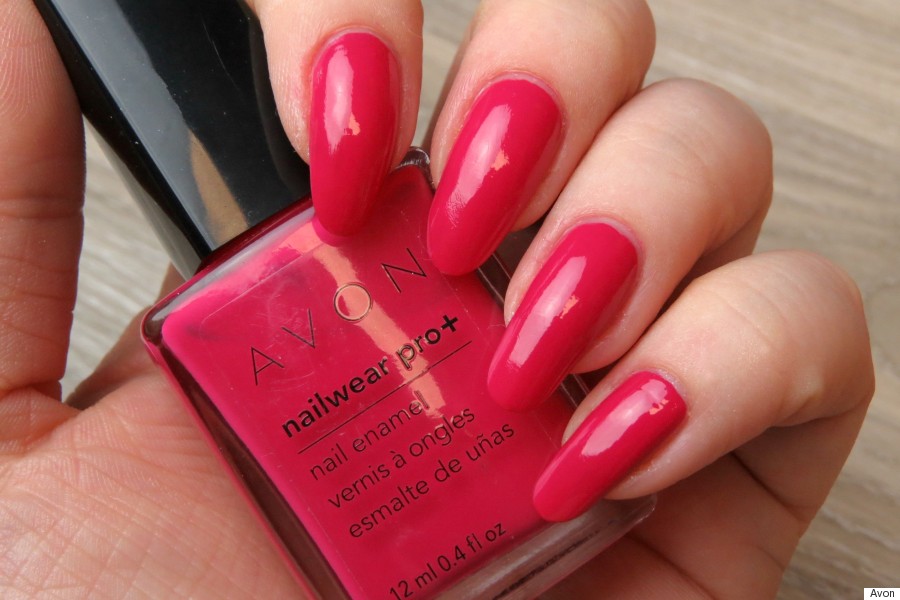 If the name wasn't perfect enough for summer, this shade is also a stunning pink hue. A twist on the classic red nail, the cream finish and amazing pigmentation make this polish very easy to apply. You can even get away with just one coat!
"Flip Flop Fantasy" Nail Lacquer by China Glaze, ($8.25)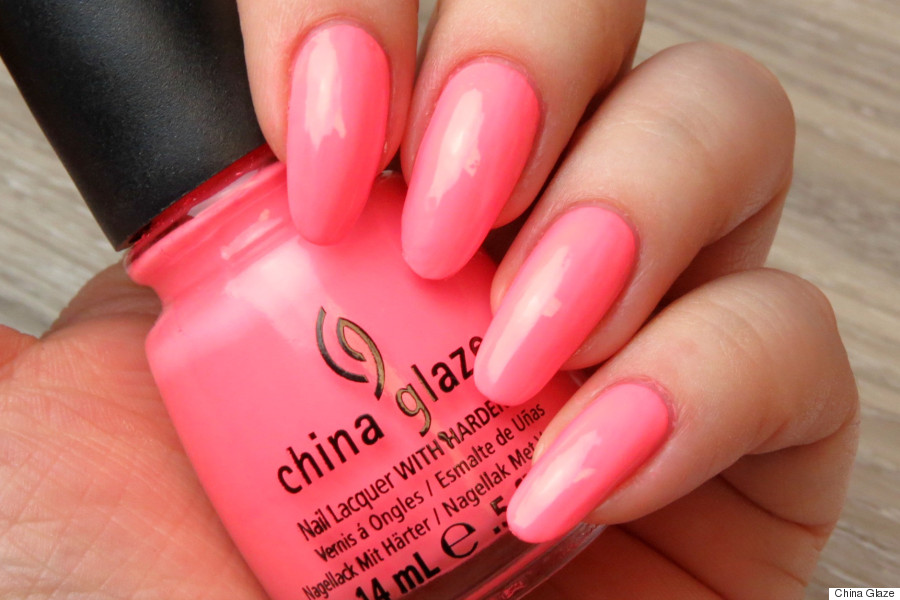 This colour screams summer, and should be a staple in everyone's nail polish collection. It's a perfect neon coral pink shade that is especially great for a pedicure.
"Who Is Ultra Violet?" Wild Shine Nail Polish by Wet n Wild, ($0.99)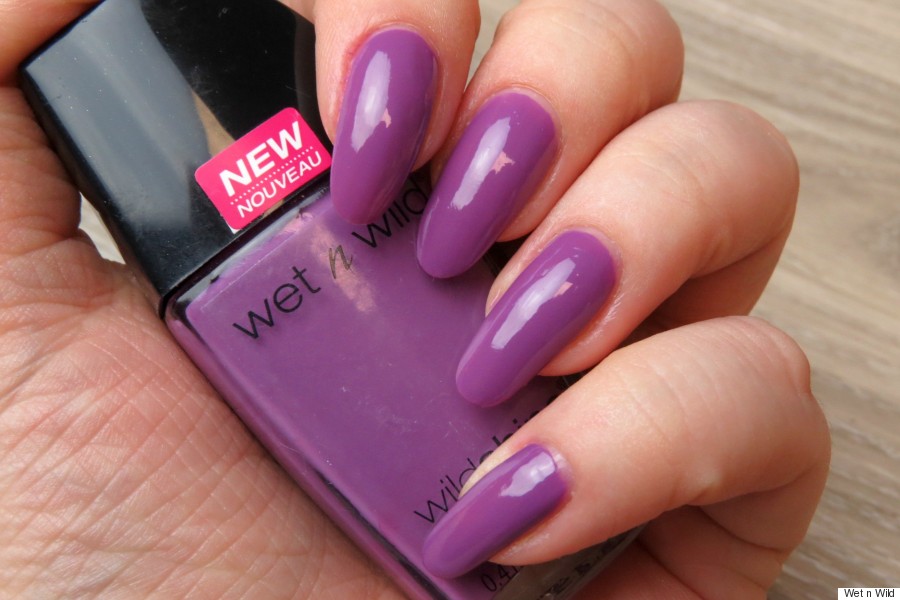 This violet shade is a bold, feminine summer polish. The price is unbeatable, and it has amazing shine even without a top coat.
"Chillato" by Essie, ($8.25)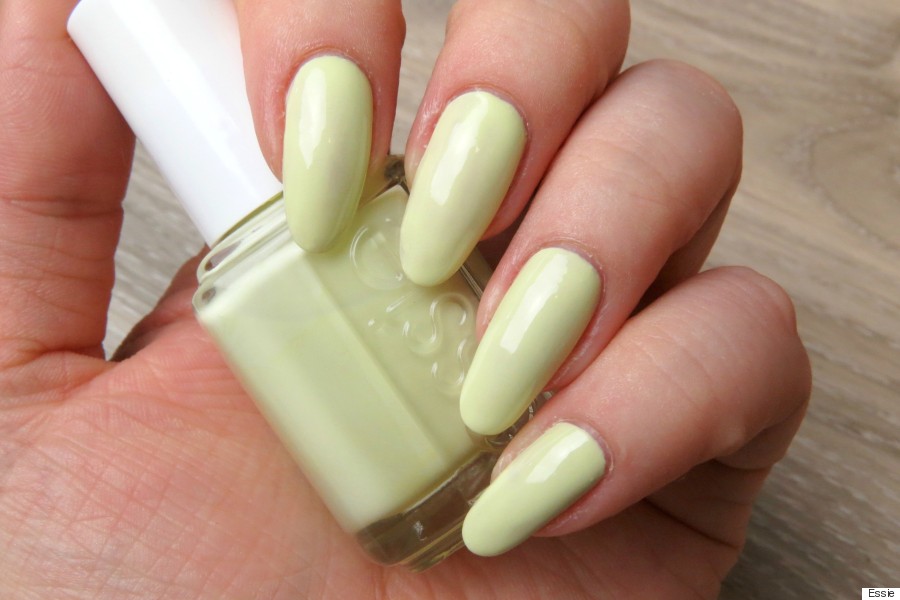 This pastel yellow-green shade is so unique and is reminiscent of a delicious pistachio gelato. A different take on pastels and definitely makes a statement. Just make sure you let each coat dry to avoid streaking.
"The I's Have It" by OPI, ($10.25)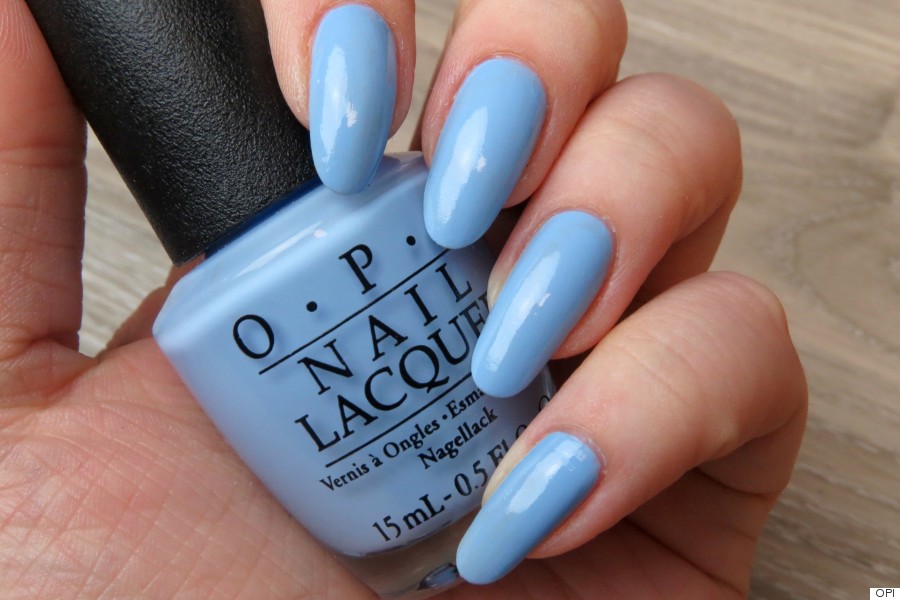 If there was ever a thing as a bold pastel, this OPI shade would be it. It's darker than a baby blue, but lighter than a midtone. The cream finish is beautiful and plays up the trend of blue nail polish this season.
"Aqua-intance" by CND Vinylux, ($11.95)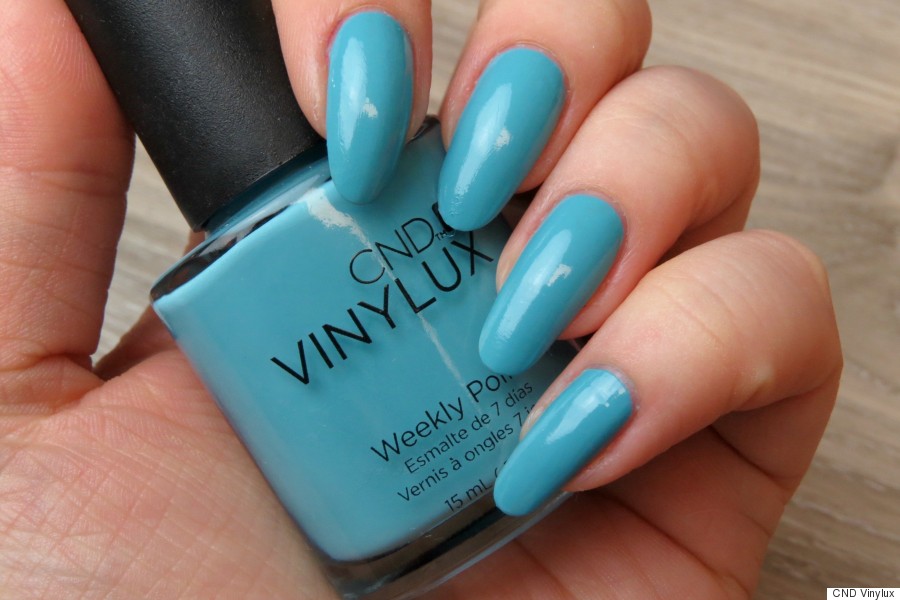 Aqua shades echo the clear water in the pools you'll be dipping your toes into this season. This aqua is the perfect midtone colour and has a lovely cream finish. Plus with the seven-day wear of the polish, you can make it through a few pool parties with it on.
"Wild Card" Colorstay Gel Envy Nail Enamel by Revlon, ($6.96)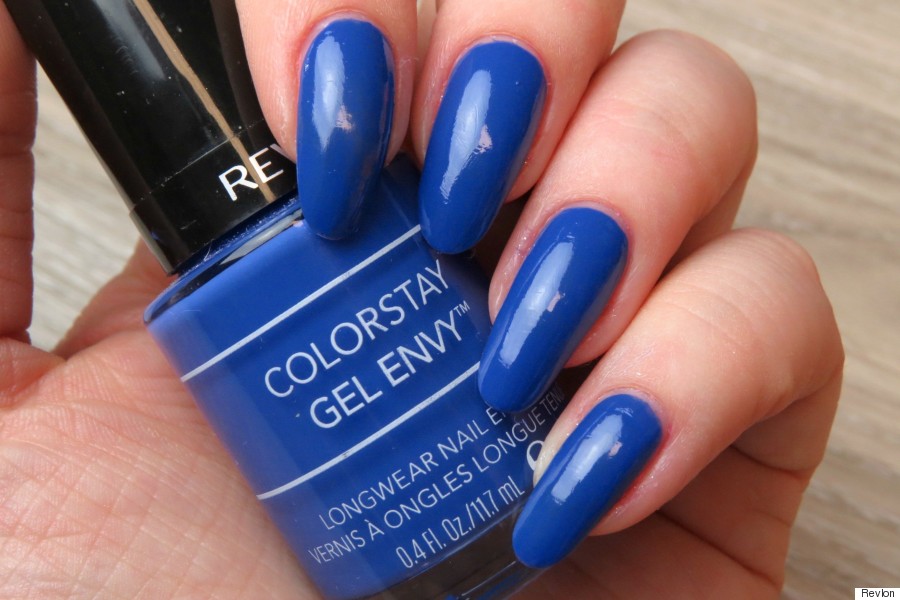 This bold blue is so eye-catching, everyone will be asking what's on your nails. The formula is long lasting and the shade is wonderfully pigmented. One coat is often enough.
"I'm Getting A Tan-gerine" by OPI, ($10.25)
Another great twist on pastel shades is this muted tangerine shade. It still makes an impact, but in a more subdued manner. The formula of this cream polish is fantastic, especially for a pastel shade.
Brass Button by CND Vinylux, ($11.95)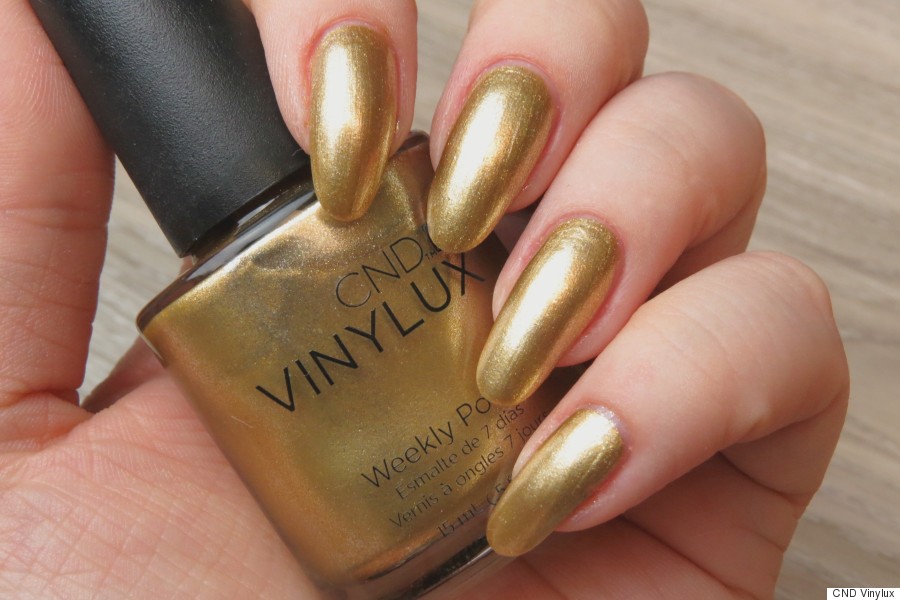 This shade is perfect for summer night parties when you want to add a bit of glam to your nails. Even more perfect? This shade is actually part of the CND Fall 2016 collection (hitting store shelves now!), so you'll get more than one season out of this brass-gold colour.
Kaitlyn Delano is a beauty blogger based in Toronto. You can find all of her Mani Monday designs and more on her blog, Kaitlyn Elisabeth Beauty. Check out her new YouTube channel as well.
Follow Huffington Post Canada Style on Pinterest, Facebook and Twitter!
Also on HuffPost