The director of the new summer blockbuster "The Legend of Tarzan" recently revealed he cut a gay scene from the film.
Speaking to the U.K.'s The Times, David Yates said he wasn't sure how the audience would respond to a scene where actor Christoph Waltz kisses Tarzan (played by Alexander Skarsgard), The Sydney Morning Herald reports.
"We pared it back because it was almost too much. It was this really odd, odd moment when Christoph kisses him," Yates said in his interview with The Times.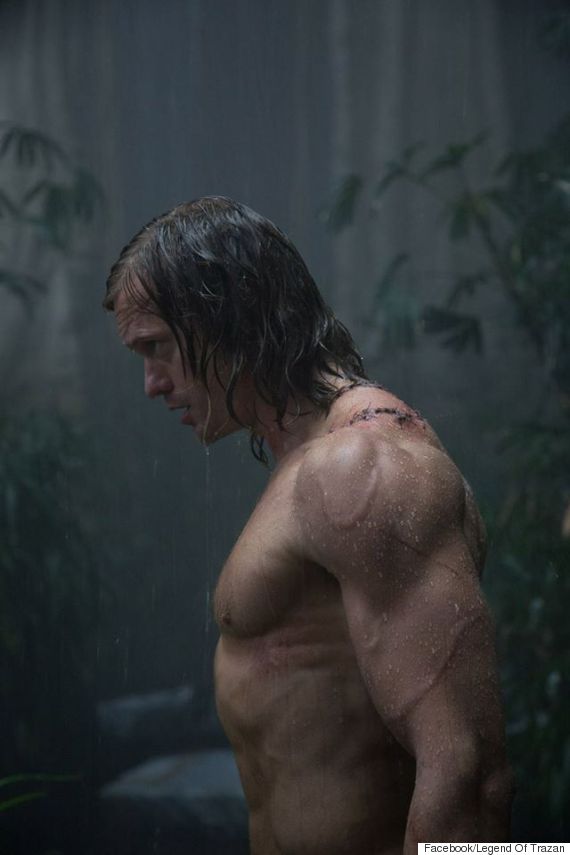 While the film is a typical love story between Jane (played by Australian actress Margot Robbie) and Tarzan, the new installment of the film also posed the idea of a love interest between Tarzan and villain Captain Leon Rom (Waltz).
According to Gay Buzzer, in the original scene, Rom kisses an unconscious Tarzan and tells Jane, "Your husband's wildness disturbs me more than I can even express."
"We loved it at the time," Yates said, "but early test audiences were perplexed by it and in the end it just felt too clever and overworked."
On Twitter, some people questioned Yates' decision.
Looks like they cut the only remotely interesting thing about the new Tarzan. https://t.co/BUaD3XHQp6

— Mathew Buck (@FB_BMB) July 12, 2016
God forbid something odd happen in a Tarzan movie. 😐 https://t.co/dLF8x4etx7

— Razzle (@razzle_dazzles) July 12, 2016
Times are rough for gay love on-screen if we're getting hopeful that a mustache-twirling villain is going to kiss unconscious Tarzan

— BringBackLookingHBO (@looking4evah) July 11, 2016
While others were quick to point out some of the homophobic comments following the news.
"everybody knows Tarzan's straight and in love with Jane. Must every Hollywood product push the gay agenda?" absolute cringe

— we want better, man (@outoflullabies) July 12, 2016
Recently, the Academy of Motion Picture Arts and Sciences announced it would double the number of women and people of colour in their membership by 2020, a small step in being more diverse in Hollywood.
But according to a 2015 study by the University of Southern California, LGBT people are "virtually non-existent" in mainstream movies and television, Pink News reports. For example, only 0.4 per cent of leading characters in mainstream TV and film were gay.
"Legend of Tarzan" is currently playing in theatres across North America.
ALSO ON HUFFPOST: