One Pakistani woman was forced to go on her honeymoon without her husband but not because things went sour at the altar.
Huma Mobin and Arsalaan Sever Butt got married seven months ago, but plans for a second honeymoon to Greece went awry when Butt wasn't granted a visa, Mobin told BuzzFeed.
The couple, who live in Lahore, Pakistan, had planned to travel with Butt's parents, so Mobin and her in-laws went without him, since the trip was already paid for.
"I cried the first night on my mother-in-law's shoulder, but she told me to make the best of it," she told the website.
Not only did she make sure to stop by all the places she and Butt had planned to visit, but she also showed him how upset she was by taking the same sad photo at every spot.
Just look at that heartbreak.
To make things worse, she dropped her phone in the Aegean Sea during the trip.
"Arsalaan, I'm lost without you!"
Even her husband's parents played along.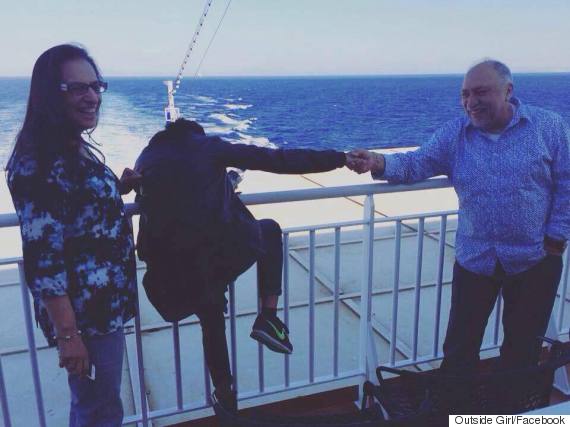 But the idea for the themed photos didn't start with the Greece trip, she told the BBC.
"Whenever one of us travels alone without the other, we do this. We can just show that we're missing [each other]."
It's hard not to laugh at the shots, which have gone viral.
But she told the BBC the holiday itself was bittersweet.
"He's the life of the party, my better half — I wouldn't have gone without him but he forced me to."
Some drew comparisons with the 2014 Bollywood film "Queen," in which a woman goes on her honeymoon by herself after her fiancé tells her he no longer wants to marry her.
However, this story had a much happier ending.
Also on HuffPost
8 Wedding Photographers Around The World Share 50 Of Their Absolute Favourite Shots