TORONTO — Canadian Tire Corp.  is making a sudden change at the top, with the immediate return of Stephen Wetmore as president and chief executive officer — roles that have been held by Michael Medline. The chair of Canadian Tire's board of directors said the decision was due to unprecedented change in the retail industry. Canadian Tire chairwoman Maureen Sabia said the company  has been delivering on its short-term priorities but the board is focusing on the long-term success of Canadian Tire — one of Canada's best-known retail brands.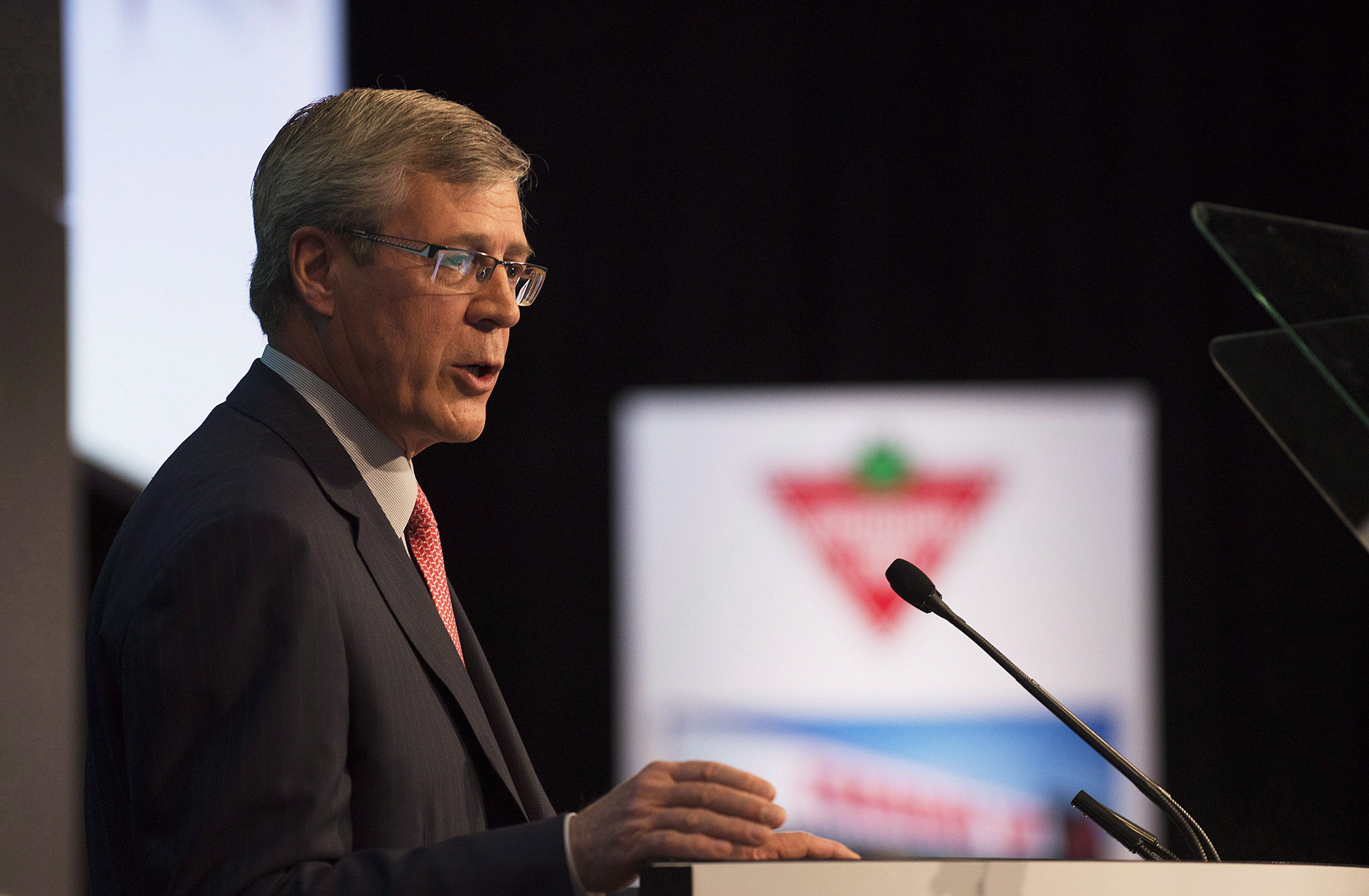 Stephen Wetmore, then CEO of Canadian Tire, speaks to shareholders at the company's annual general meeting in Toronto on Thursday, May 8, 2014. Wetmore is returning to the role of CEO. (Photo: Canadian Press/Aaron Vincent Elkaim)
She says the board turned to Wetmore because he had transformed the company during his previous time as chief executive from January 2009 to December 2014. Medline became Canadian Tire Corp.'s president in 2013 and succeeded Wetmore as CE0 in late 2014. The company's retail segment includes the Canadian Tire automotive and general merchandise stores, Mark's clothing stores and FGL Sports, which includes the Sport Chek banner. It also has a financial services division and real estate holdings.
Also on HuffPost:
Canada's Top 25 Brands 2016