A group of Pennsylvania cops have a message for anti-police diners — we like you even if you don't like us.
The cops have drawn Internet praise after they paid the bill of a couple who refused to sit next to them at Homestead, Penn. restaurant.
The four officers, who are regulars at the Eat N' Park, were waiting for their food when the patrons came in, according to KDKA.
"They looked over and said, 'We don't want to sit here,'" server Louann Davis told the outlet.
"You could tell they were looking at the police, and they moved them to another section."
Recent shootings by or targeting police have led to tensions across the U.S., and Homestead police Sgt. John Kaschauer said he's noticed a difference in how citizens act in their presence.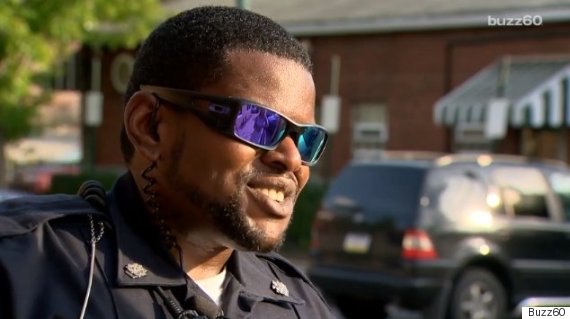 Police officer Chuck Thomas said the gesture was one of goodwill.
"I do feel it from people who might be on a traffic stop or passing through the area, little things they say," he said.
Fellow officer Chuck Thomas told WTAE he reassured the two that the cops weren't there to hurt them, but the man was adamant.
So a random act of kindness was in order.
"I paid the guys [sic] check that didn't want to sit next to us!" Thomas wrote on Facebook Friday alongside photos of the couple's receipt and the officers sitting at their table. "I left this note for him!"
"Sir, your check was paid for by the police officers that you didn't want to sit next to," wrote Thomas on the receipt.
"Thank you for your support. I left a $10 tip, too."
Comments on the post expressed admiration for the gesture.
"Boom. Head high fellas, you're worth more than you'll ever know," wrote Chris Galore.
Thomas told WTAE he wanted the diners to know that he and his colleagues aren't a threat.
"It just dawned on me, I should do this real quick just to show this guy look, 'I don't know if you had [a] bad experience with the police in the past — you may have, you may have not — but I just want you to know I never had an experience with you and I'm not here to do anything to you. And neither will my partners.'"
As one of the officers left, the man laughed and thanked him, according to WTAE.
You can see more on the story in the video above.
Also on HuffPost