Get out your Starbucks cards, everyone — there's a new drink in town.
On Tuesday, the coffee company debuted a new drink in Canada and the U.S.: the Iced Coconut Milk Mocha Macchiato. (Phew. What a mouthful.) According to the Starbucks press release, the drink is the company's first iced espresso that features coconut milk. Mixed with white chocolate mocha sauce and topped with caramel sauce, the beverage will only be offered for a limited time.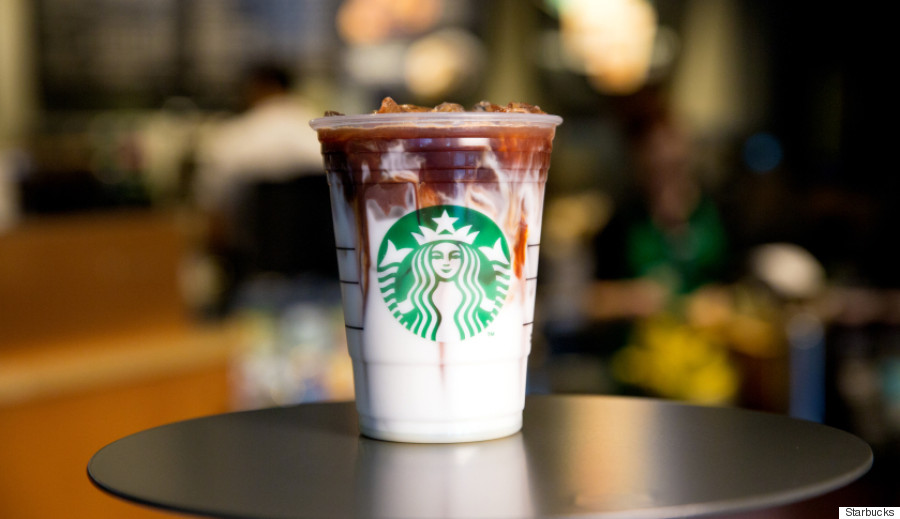 This isn't the first time Starbucks has made a drink featuring coconut milk as a dairy-free alternative. In Feb. 2015 (September in Canada), the company revealed it was including the non-dairy milk for customers who don't consume dairy products, and since then, it's been used in drinks such as the new "pink drink" (strawberry acai refresher and coconut milk) from their secret menu.
However, Fortune.com notes if you're lactose intolerant, you need to ask the barista to remove the white chocolate mocha sauce and the caramel sauce.
Starbucks also revealed another new drink that just hit shops July 12: the Teavana Shaken Iced Berry Sangria Herbal Tea.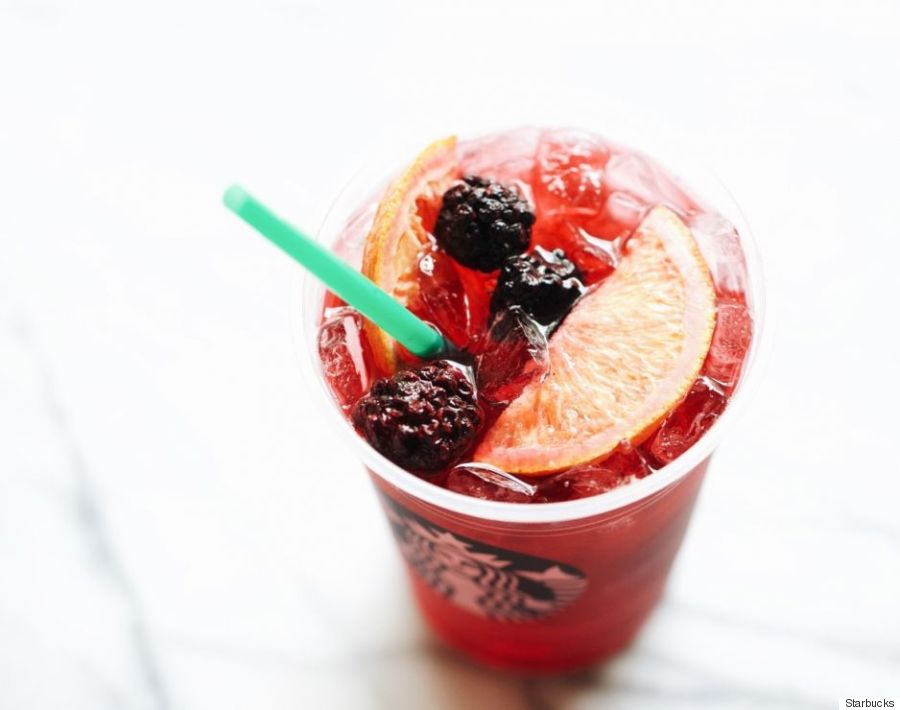 The drink includes brewed Teavana Iced Passion Tango Tea — a blend of hibiscus, lemongrass and apple flavours — and Sangria syrup which contains a blend of peach, elderberry, blood orange and raspberry flavours. The tea is shaken with black berries, orange slices, apple juice, and ice.
The timing couldn't be better.
Also on HuffPost
Unusual Starbucks Frappuccino Flavors Around the World