CALGARY — The father of a missing Calgary girl is begging anyone who might have information to "do the right thing.''
Colin Marsman said in a statement Wednesday that five-year-old Taliyah Leigh Marsman is his "light'' and loves her with all his heart.
"I want to make a plea to anyone out there who knows anything about where my baby is,'' Marsman said in the statement released to the media through friend Gabriel Goree.
"Please, it's never too late to do the right thing! If you even think you might have seen something that could be a clue, let your local law enforcement know immediately.''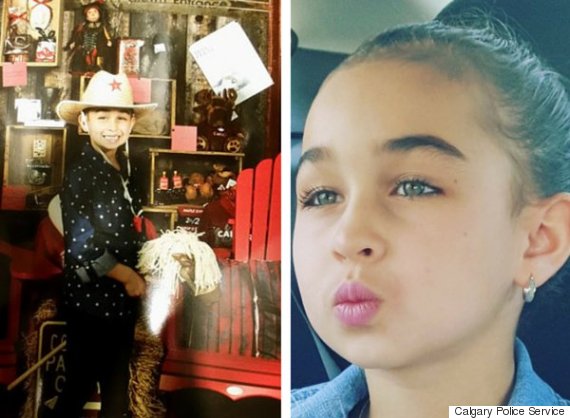 Five-year-old Taliyah Marsman was last seen Sunday morning. (Photos: Calgary Police Service)
Police issued an Amber Alert for the child early Tuesday after her mother, Sara Baillie, was found dead in a basement suite where the two lived.
Officers say family members last saw the girl on Sunday morning and became concerned when Baillie failed to show up for her job at an airport restaurant.
Police have said they're investigating the death as a homicide.
"I just want my baby girl back."
Marsman offered his condolences to Baillie's family. There have been reports that he was charged last year with unlawful confinement and intimidation by threats against Baillie. The charges were later withdrawn and a peace bond was issued.
"Those who know me best, know the person and kind of father I am and know more than anything I just want my baby girl back,'' Marsman said.
"Once again, I plead for anyone knowing anything about where Taliyah is to please come forward with anything that will help get her home and back to her family.''
Police have said Marsman is co-operating with their investigation.
Goree described Marsman as a "great dad,'' who also has a son, and works in construction.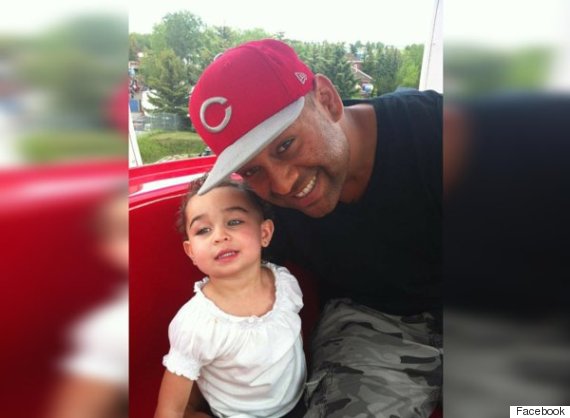 Colin Marsman is pleading for the safe return of his five-year-old daughter Taliyah. (Photo: Facebook)
Marsman's girlfriend, Jessica Mardinger, added on Facebook: "Colin is a great father. He is in so much pain right now. We need Taliyah back.''
Baillie's family appeared at a police news conference Tuesday, tearfully pleading in front of news cameras to whomever took Taliyah to drop her off at a police station, grocery store or gas station, no questions asked.
They said Baillie was pretty much raising Taliyah on her own and the pair were inseparable.
Police said they aren't ruling anything out in their search for the little girl, and have faith she will be found safe.
Taliyah is described as a mixed-race child with a slim build, brown curly hair and blue eyes.
Also on HuffPost: