If you've always wanted to put a cap on your Iced Capp, the day is finally here.
On Wednesday, coffee-giant Tim Hortons announced the arrival of new bottled Iced Capps at major grocery stores across Canada. The coffee-based drink will feature (Canadian) milk, creamy coffee, and of course, sugar. It also comes in three flavours: original, mocha and vanilla.
"Our new bottled Iced Capp features the same unmistakable taste as the classic Iced Capp," president and COO of Tim Hortons Canada David Clanachan said in a statement.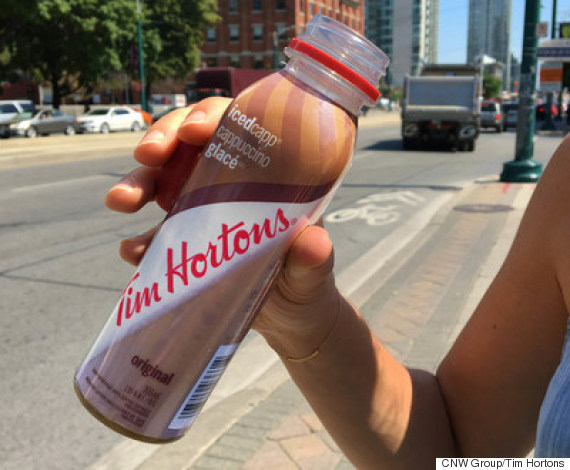 And as we wait to try a bottle ourselves (a taste test will follow), we're also wondering how similar the bottled version will taste compared to the frozen one. And anyway, if you're used to adding flavour shots, whipped cream or other milks, you'll be out of luck.
When it comes to nutrition, a medium Iced Capp (380 ml) has 250 calories, 11 grams of fat and 33 grams of sugar.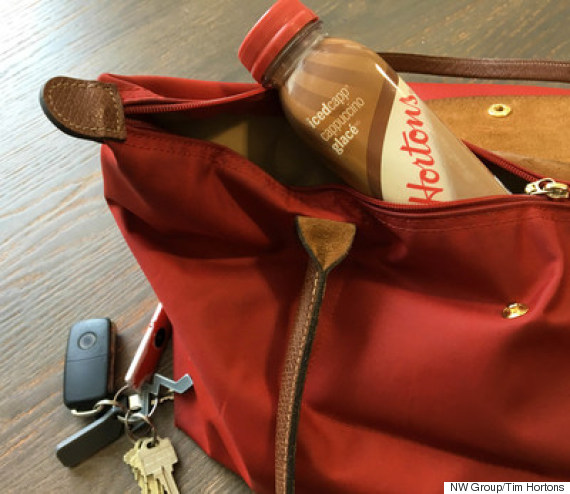 And because it's summer and we're all melting, many companies are launching brand new drinks to keep you cool. On Tuesday, Starbucks launched a new cold beverage in Canada featuring coconut milk and white chocolate mocha sauce.
You can pick up your own bottled Iced Capp for $2.49 at grocery stores starting Wednesday. If you happen to try one, let us know what you think of the taste!
ALSO ON HUFFPOST:
What Dietitians Would Eat At Tim Hortons