As donations and support have been pouring in for the Dallas shooting victims and their families, so too has lemonade.
When Texas tweens Lauren Roach, 12, and Landry Nelon, 11, heard that five cops had been killed, they decided to do their part in helping the victims' loved ones get by.
With posters announcing that the proceeds would go to the Dallas Police Department, the two began their small enterprise: a lemonade stand, charging 50 cents per cup.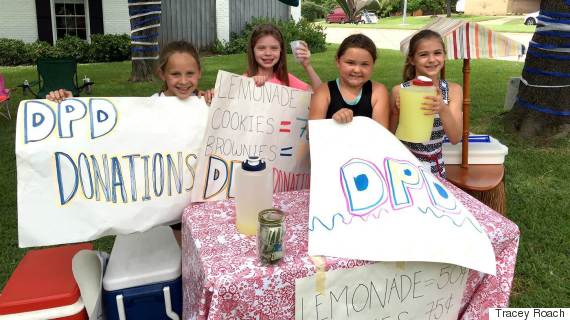 At first, the girls thought they would manage to scrape $100 from their business. But soon, strangers were giving them fistfuls of $50 bills instead.
"So many people wanted to help and even if they didn't have time to stop, a lot would hand us money through their window," Roach told Today.
Their 75 litres of lemonade soon amassed the rookie business owners a devoted following, with over 500 customers flocking to the small stand.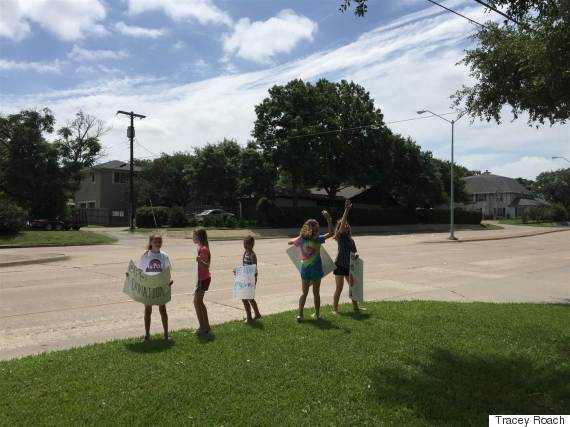 Even firefighters dropped by, gulping lemonade and giving donations.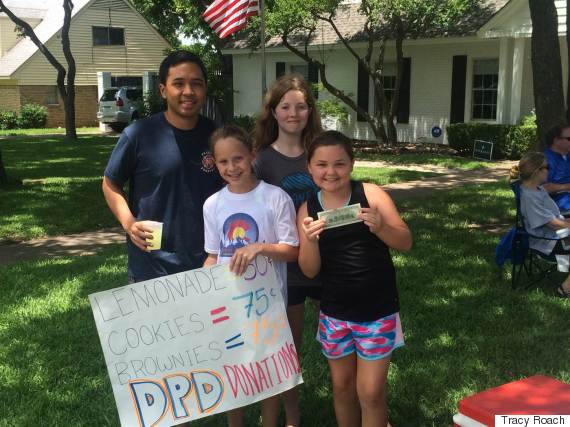 After the massive turnout on day one of sales, the girls asked their friends Emmy and Lily Roberts to pitch in with serving pitchers.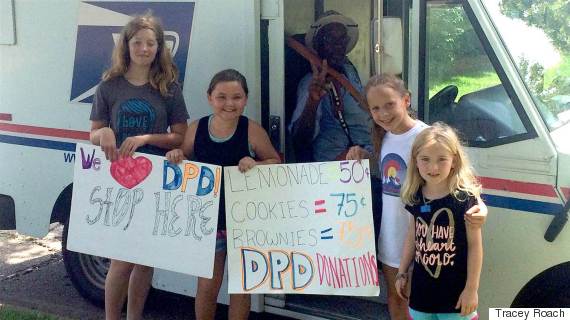 Two days of running the lemonade stand netted the group a cool $10,000, which they promptly donated to the Dallas Police Department.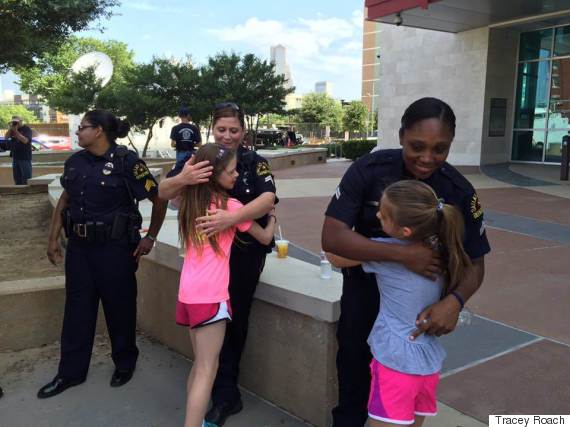 "We felt really bad for all the victims' families. We just really felt that every penny counts," Roach said at a press conference at Dallas police headquarters.
These girls and raised 10k off their lemonade stand for the fallen officers https://t.co/TeETN1JOjO #dallastrong pic.twitter.com/DRlEGmn8js

— Frederick Frazier (@Frazier7324) July 11, 2016
Other kids are turning to lemonade to express solidarity with victims. Chloe Diaz, 7, gave free lemonade to first responders in the days following the Dallas mass shooting.
So far, the Dallas Police Association has received over hundreds of thousands of dollars, reports NBC.
Also on HuffPost