Amy Schumer is opening up about a disturbing sexual incident that happened to her in her past.
The 35-year-old comedian revealed to writer Allison Glock for Marie Claire's August issue that her first sexual experience was not a good one.
"I didn't think about it until I started reading my journal again," she told the magazine. "When it happened, I wrote about it almost like a throwaway. It was like, 'And then I looked down and realized he was inside of me.' He was saying, 'I'm so sorry' and 'I can't believe I did this.'"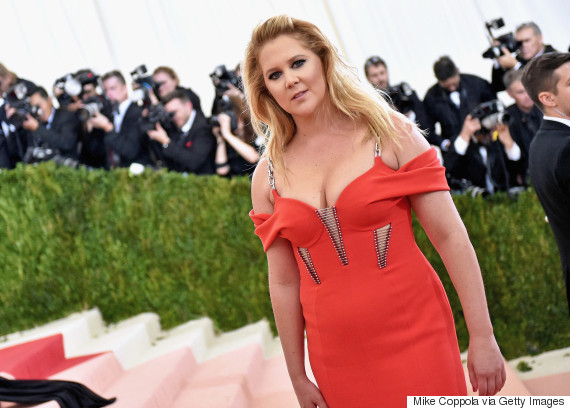 Other reports state the man who was involved with her non-consensual experience is no longer in her life, and that Schumer doesn't feel the need to punish him for his acts. She also doesn't call herself victim.
"This was 17 years ago. There are just so many factors," the Emmy nominee said. "I had another time with a boyfriend where I was saying, 'No, stop,' and it was just completely ignored," she told the magazine.
The "Inside Amy Schumer" star has talked candidly about her sex life before. She told Complex magazine she was criticized for talking about sex in the first place — something her male comedian colleagues don't have to deal with.
In a 2015 news.com.au article, the actress said she isn't ashamed to talk about sex and prefers sharing these experiences.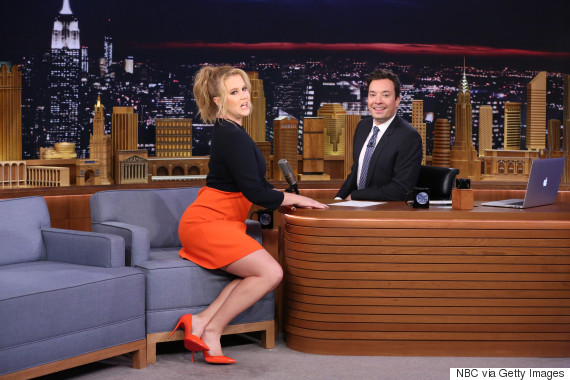 "Because I am a woman we are less used to hearing that way of talking but a lot of men talk about sex and they're not labelled as a 'sex comic.' I have a joke where I say, 'A guy could come on stage and literally pull his dick out and people would be like, 'He's a thinker!' But for a woman it's different, you notice it more. It's less acceptable when people have such a low threshold for women being at all promiscuous, which is not even a word you use for men," she told the news site.
In the Marie Claire interview, which hits newsstands July 19, the "Trainwreck" actress also talked about being in love and how it was one of the scariest things in the world.
"You want to f-ing cry and scream. I can't handle it," she told Glock. "Every time we say goodbye, I think, 'This will have been a nice last week together.' Or I tell myself nothing is real and he's going to leave me and tell me he never loved me."
Also on HuffPost
13 Amy Schumer Quotes That Make Us Proud To Be Women