OTTAWA — Sen. Mike Duffy is saying No to a request from the Senate to repay about $17,000 in disputed expense claims detailed at his criminal trial.
Duffy's lawyer writes to the Senate this week that the senator won't repay seven of his claims totalling $16,955 because they were deemed "appropriate'' by the Ontario judge who acquitted Duffy of 31 criminal charges in April.
Duffy was told last month that the Senate was taking a second look at expenses revealed at his trial that range from $10,000 for a personal trainer to $8 for personal photos.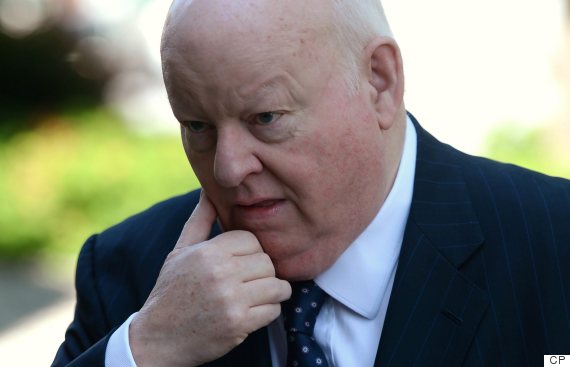 The Senate gave Duffy the option of taking the dispute to arbitration in front of former Supreme Court justice Ian Binnie who would decide if the expenses were legitimate and how much Duffy would have to repay.
Duffy's lawyer Donald Bayne writes that the senator isn't interested in arbitration because he does not want to "legitimize'' a process that is "an improper collateral attack'' on the his acquittal.
The decision means the Senate committee in charge of policing spending will soon withhold the money from Duffy's salary so the Senate can recoup the cash it believes Duffy shouldn't have been allowed to claim.
Also on HuffPost
Duffy's Downfall: A Chronology Of Events