Imagine dining at your local pub and spotting the Queen at the table next to you. That's exactly what happened to Tripadvisor user RosC17.
"On 8 July we enjoyed a beautiful meal at the historical Sheep Heid Inn, reputed to be the oldest pub in Scotland c1360," the diner wrote in the restaurant's review section. "Absolutely amazed when Her Majesty the Queen arrived for dinner with friends and sat at the table next to us! What a lovely lady. Security guys everywhere but so unobtrusive that you hardly noticed them."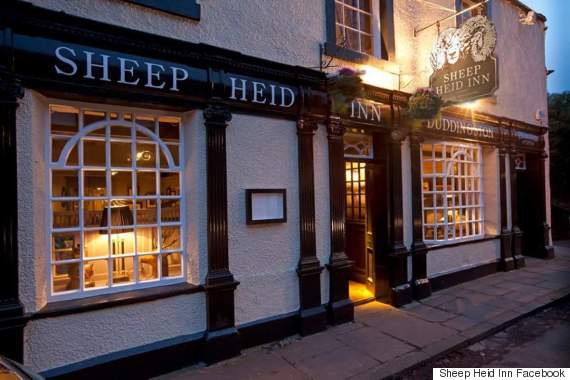 While the palace did not reveal where the Queen dined on the night of the 8th, a spokesperson told Hello! Magazine that she was dining privately, after spending time at the races.
And what does a Queen eat at the pub? According to Hello!, her "small royal party" ordered two portions of lamb rump, a seabass fillet, half a bottle of white wine and a martini, although we don't know what the Queen actually ate.
According to the Edinburgh Evening News, Her Majesty spent last week at Holyrood Palace, her official home in the north, which is a short drive away from the Sheep Heid Inn.
During her annual week in Scotland, the queen typically attends numerous engagements at parliament, local hospitals and housing centres.
In addition to that, this year The Queen also held a garden party on the palace grounds, attended a service at St Giles' Cathedral and took in a day at the races at Musselburgh Racetrack.
Also on HuffPost
Queen Elizabeth II 1952 - 2015