Now if only the original owner of this brain could know where it ended up.
A Pennsylvania man was charged Thursday after police say he used a brain believed to be a teaching specimen to smoke marijuana.
State police in Carlisle charged 26-year-old Joshua Lee Long with abuse of a corpse and conspiracy.
They say he used the formaldehyde preserving the brain, which he nicknamed "Freddy," to soak his joints, a method that gives users a more intense, but far riskier high, according to PennLive.com.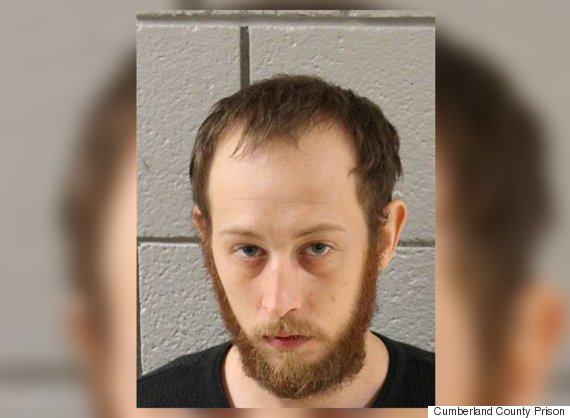 This undated photo provided by the Cumberland County Prison in Carlisle, Pa., shows Joshua Lee Long.
Carlisle police told the outlet while they've heard of people using the chemical as a drug, the brain is a first.
"Every day there's something new and bizarre," Cpl. Bryan Henneman said.
Fox43 reports that Long's aunt found the organ in a Walmart bag under the front porch of her sister's trailer on June 21.
Both her sister, Angela Micklo, and another man, Robby Zoller, have been on the run for over a month, wanted for their roles in several burglaries, according to the outlet.
"Every day there's something new and bizarre."
Long himself is already in prison on multiple burglary charges, and admitted in a phone call with his aunt that he had the brain and was using the formaldehyde to get high, according to court documents obtained by WGAL.
Henneman told PennLive.com that cops are searching for the organ's owner, saying it was a specimen that was "obviously stolen."
Not a new phenomenon
Smoking joints or cigarettes soaked in embalming fluid is becoming more popular with teenagers and young adults, according to ABC.
The fluid is a mix of formaldehyde, methanol, ethanol and other substances, one Pennsylvania probation officer told ABC. It is often combined with the drug phenylcyclidine (PCP), which itself has been nicknamed embalming fluid.
"What they're getting is often PCP, but the idea of embalming fluid appeals to people's morbid curiosity about death," New York University School of Medicine's Julie Holland told the outlet.
"There's a certain gothic appeal to it."
You can see more on the story in the video above.
With a file from The Associated Press
Also on HuffPost