As many as 135,000 people in Venezuela have been left with no choice but to leave the country to find basic groceries.
Pictures show Venezuelans packing the Simon Bolivar international bridge to Colombia, just so they could pick up food, toiletries and medicine last week, BBC News reported.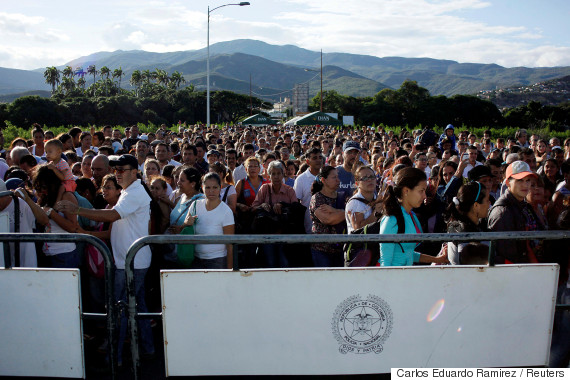 "I'm looking for food for my children and grandchildren," 62-year-old Nersa Delgado told The Wall Street Journal.
Some Venezuelans had to sell personal items just so they could afford food in Colombia. One man told the Journal that his wife even sold her wedding ring.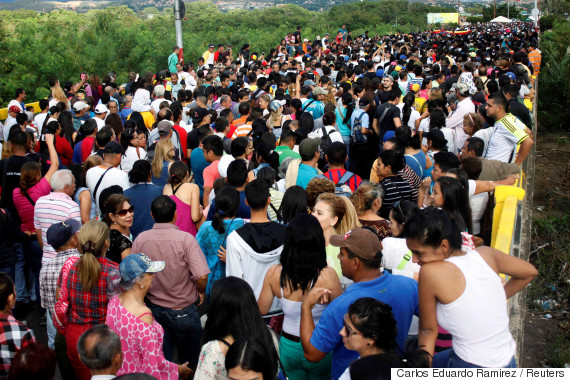 Falling oil prices have triggered an economic crisis in Venezuela, leading to shortages of food and other household products.
Oil is the country's main source of revenue, and a drop in prices has made it difficult for the government to afford basic needs for its residents.
It has also left grocery store shelves bare, hospitals short of medicine, and inflation set to grow beyond 1,640 per cent next year, according to MarketWatch.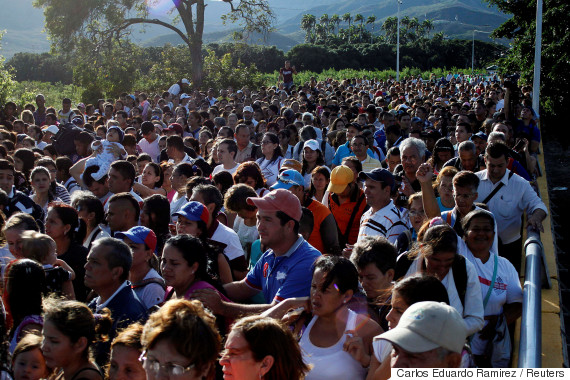 The Venezuelan-Colombian border was opened for the first time in a year on July 10. It had previously been closed to prevent smuggling, according to The Associated Press.
When it initially closed, there was concern that people were buying subsidized food and gas in Venezuela and then selling those products in Colombia at inflated prices.
But now shortages have reached a fever pitch.
And while the recent fervor crossing was civil, the sheer size of the crowd indicated just how desperate conditions have become.
Here are more scenes of Venezuelans crossing the border to shop for basic items in Colombia: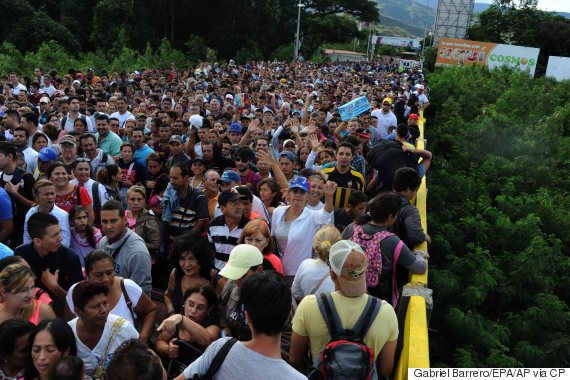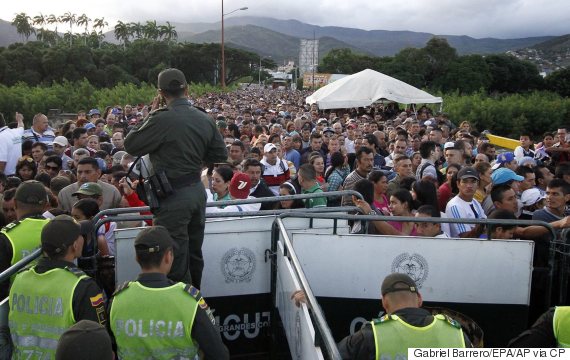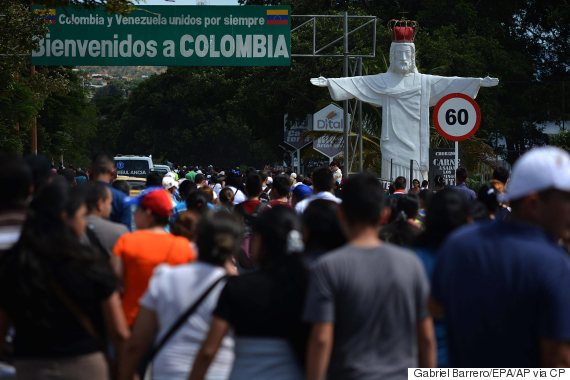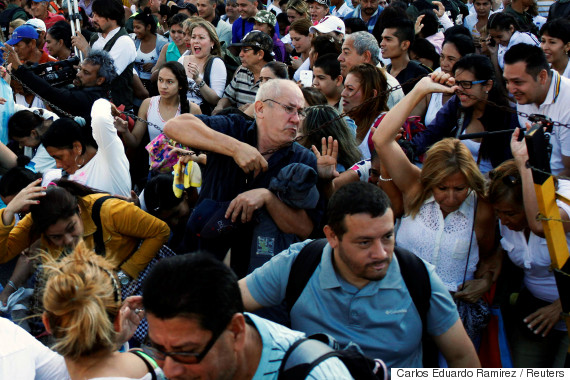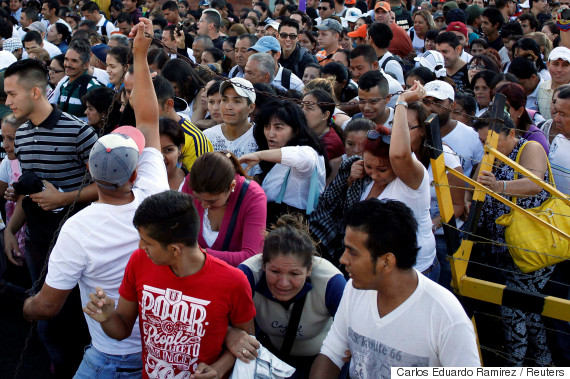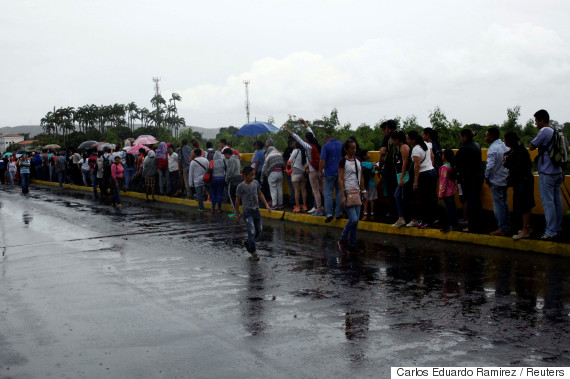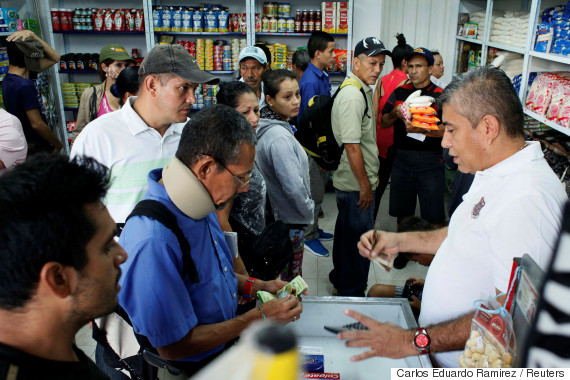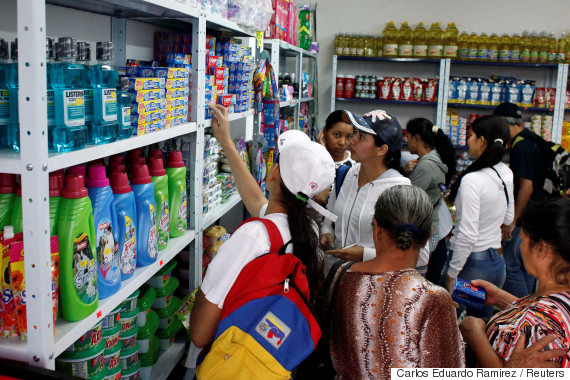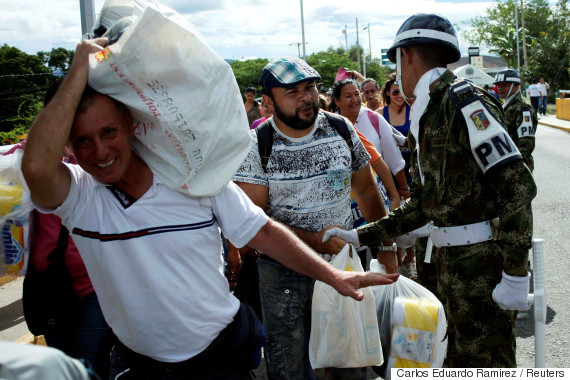 Also on HuffPost
The Cost Of Living In Venezuela