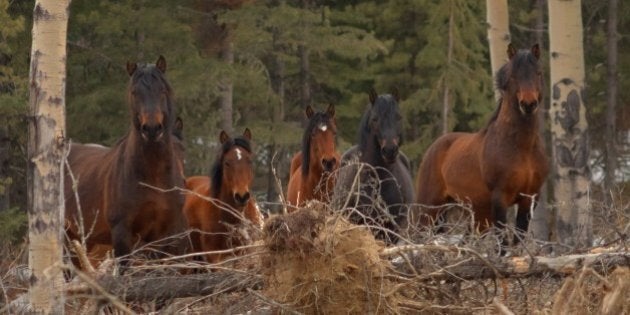 A plan to manage Alberta's wild horse population with birth control could save the animals from a cull, says a non-profit group.
A government survey last year counted over 700 feral horses in the province. With few natural limits on that population, an annual cull rounds up some of the wild horses to be adopted or sold, sometimes to slaughterhouses.
However, a new pilot project shows there might be a better way.
The Wild Horses Of Alberta Society (WHOAS) has started a five-year program to test the viability of birth control to maintain the wild horse population.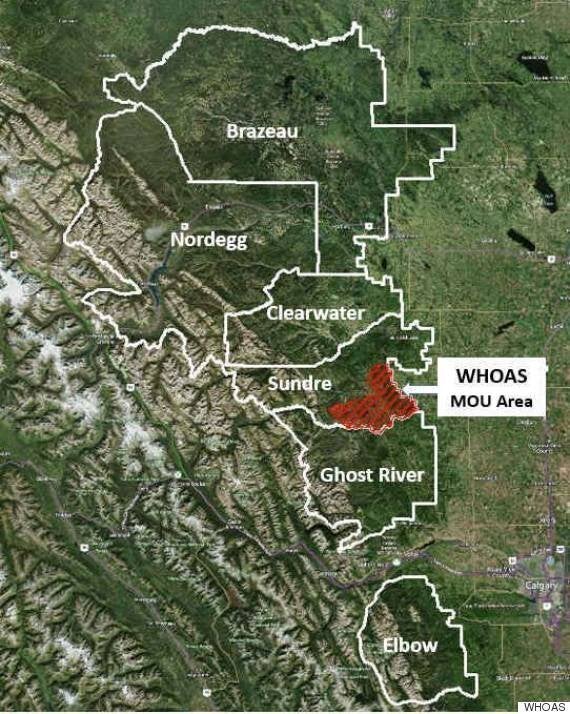 The WHOAS is running a pilot project that administers birth control to wild horses near Sundre, Alta. (Map: WHOAS)
So far, a trained veterinarian has used a dart gun to vaccinate 73 mares. The horses feel a slight prick before the dart falls off, explained WHOAS. The contraceptive slowly wears off over a few years, unless the mares are given a booster shot.
"You can't just let 1,000 large grazers wander aimlessly through the ecosystem haphazardly and say, 'Leave them alone, they'll look after themselves.' They won't," Marry Bates, a retired wildlife warden, told Global News.
While the project is underway, the government has temporarily stopped its cull, and will instead be studying what a sustainable wild horse population would look like.
"You can't just let 1,000 large grazers wander aimlessly through the ecosystem."
"We are temporarily deferring a decision on future feral horse roundups while the department completes the recommended work on a long-term management plan," said Alberta Environment and Parks spokesman Jamie Hanlon to the Calgary Herald.
The majority of the horses roam west of Sundre, where their ancestors were turned loose after being used for logging and mining in the early 20th century.
Feral horses are currently not protected in Alberta, but WHOAS is hoping the government will recognize them as their own species.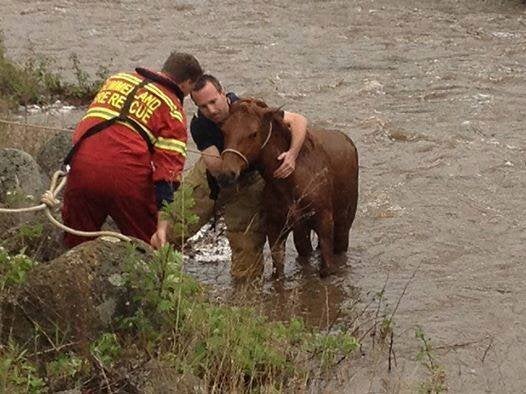 Wild Horse Rescue In Summerland, B.C.