So often the media tries to tell us that motherhood looks like this...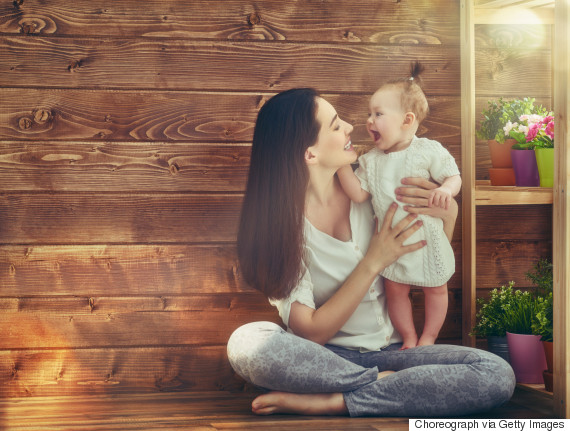 We spend glorious days attending to our perfectly dressed children's every needs. And us moms (who are also perfectly dressed and refreshed looking) adore every single, special moment.
But that just isn't reality. (And who really wants it to be?) So many moms are sick of pretending and tired of trying to live up to an impossible standard.
So leave it to Instagram, and moms who aren't afraid of others judging them, to remind us that no one is perfect, not even moms -- and we're okay with that. In fact, we're even laughing about it.
So "Judgey McJudgersons" get ready to wag a finger at these "bad moms" for revealing all of our dirty little secrets.
We NEVER let our kids watch too much TV... until we need to get something done.
Actually, we'll let them play with anything if it means getting something done.
We can't tell our twins apart, either.
Sometimes breakfast looks like this.
And breakfast, lunch, dinner and breakfast again look like this.
We don't always laugh "with" our kids.
We make them do things purely for our entertainment.
We take photos instead of coming to their immediate rescue.
We're not always paying attention.
Salmonell-what?
What the kids don't know, won't hurt them.
And we don't feel all that bad when they find out.
We break the rules, too.
Dairy comes in all forms.
Sometimes we're late for check-ups.
We don't always listen.
We forget to take pictures of the kids.
And we forget the SPF.