A majority of Canadians, including Baby Boomers, agree that today's young people have a harder time starting out in life than previous generations did, according to a new poll from the Angus Reid Institute.
Fifty-three per cent of respondents said millennials have it "harder than past generations," while 47 per cent disagreed and said starting out has always been hard and "young people today are soft."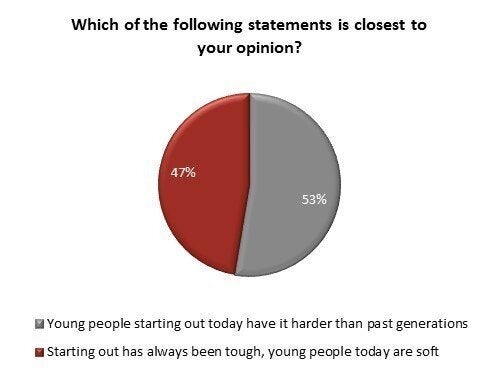 While those under age 35 were most likely to agree that millennials have it tougher, a slim majority of aging Baby Boomers agreed, with slightly more than 50 per cent of those aged 55 and over agreeing.
If there's one age group that doesn't sympathize with the plight of the millennials, it's the Gen-Xers who came after the boomers and before the millennials. They faced a tough job market in Canada in the 1990s, and only 41 to 44 per cent of them agreed that millennials have it tougher, while 56 to 59 per cent disagreed.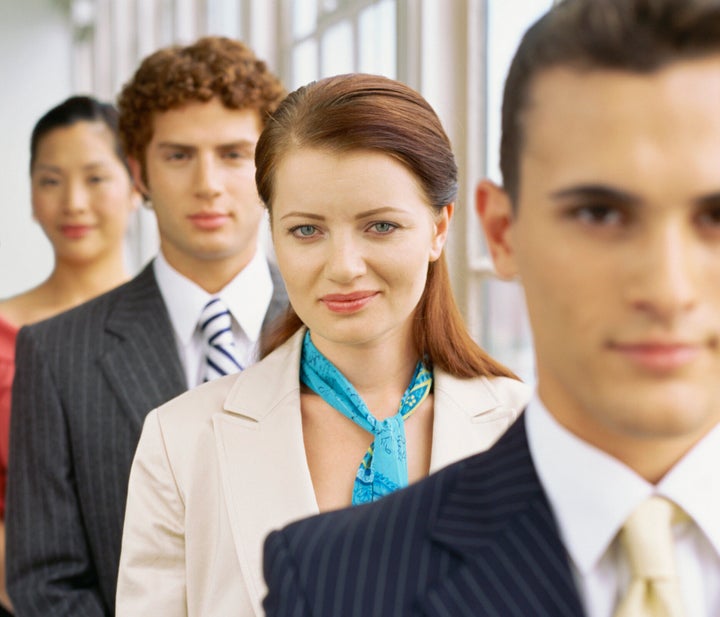 One clear sign that young adults are having a harder time is the growing share of them who continue to live with their parents well into adulthood. Census data shows that more than a quarter of Canadian 25-to-29-year-olds lived at home with their parents in 2011, up from around 10 per cent in 1981.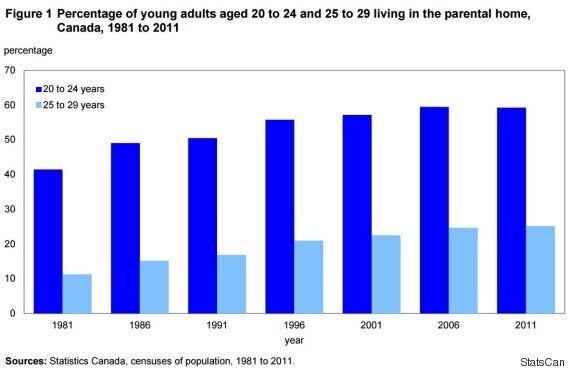 The Angus Reid poll found that, on the whole, Canadians see this trend as negative, with 36 per cent saying it's a bad thing, while 21 per cent said it's good. The largest group, 43 per cent, said it was neutral.
"In terms of income and financial stability, members of the millennial generation really do have it harder than people their age did decades ago," the Angus Reid Institute wrote in a statement.
"That said, the ways in which things are tougher for today's young adults are uneven. Higher education is more expensive, but also more readily attainable. House prices are much higher, but interest rates are much lower."
Where 30 years ago young adults used to earn more than national averages, now in many countries they have slumped to earning as much as 20% below their average compatriot….

A combination of debt, joblessness, globalisation, demographics and rising house prices is depressing the incomes and prospects of millions of young people across the developed world, resulting in unprecedented inequality between generations.
The number of jobs in Canada held by those aged 15 to 24 dropped by 78,300 over the past year and a half, even as other age groups gained 191,000 jobs.
The percentage of youth with a job has been in decline for years, from a high of nearly 60 per cent prior to the 2008-09 financial crisis, to around 55 per cent today.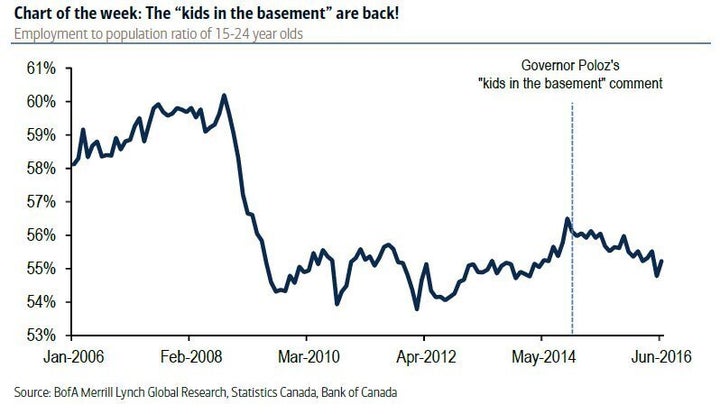 But Canadian millennials can at least take heart in the fact that they are doing considerably better than their counterparts in many other countries.
Millennials north of the border have enjoyed a lower unemployment rate and are likelier to own a home than U.S. millennials, the study found.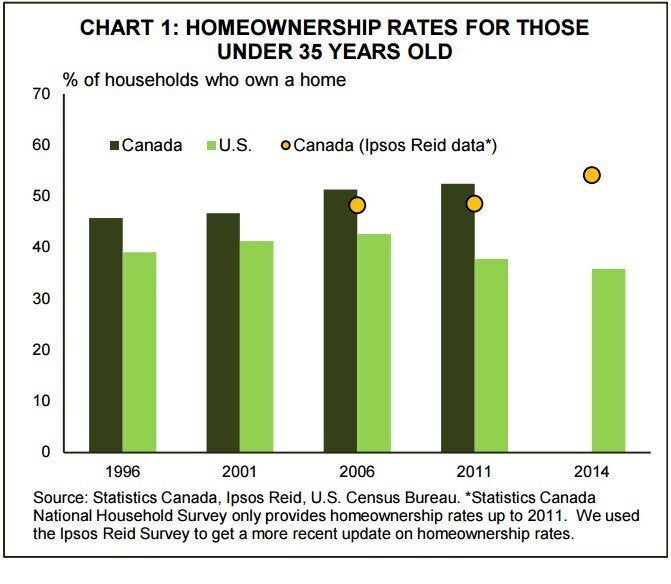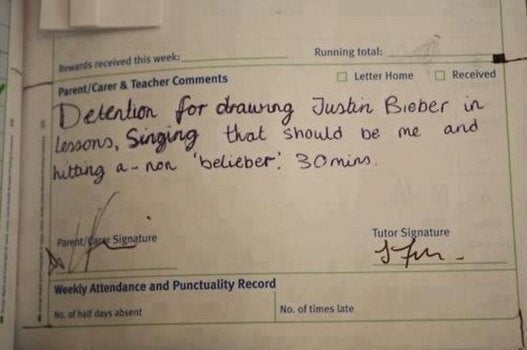 Detention Slips Only A Millennial Could Get