When it comes to surfing, Canada has a few destinations that immediately come to mind.
There's Tofino, B.C., on the West Coast, Lawrencetown Beach, N.S., if you find yourself east and then there's always Montreal.
Yes, you read correctly: Montreal. The city famous for bagels, poutine and smoked meat also has a lesser-known surfing destination for anyone looking to get their feet wet.
Case in point: "Like A Tourist" host Dan Rodo.
Rodo ventured down to the Saint Lawrence River with Kayak Sans Frontières (KSF) for some standing wave surfing. Unlike the big waves surfers are used to in the Atlantic or Pacific oceans, standing wave surfing uses large amounts of water from a river that flow naturally over a rock to create a wave.
But just because the waves are smaller doesn't mean surfing is any easier. Just watch the video above to see how it all goes down.
And for more of Montreal's hidden gems, check out the latest episodes of Like A Tourist.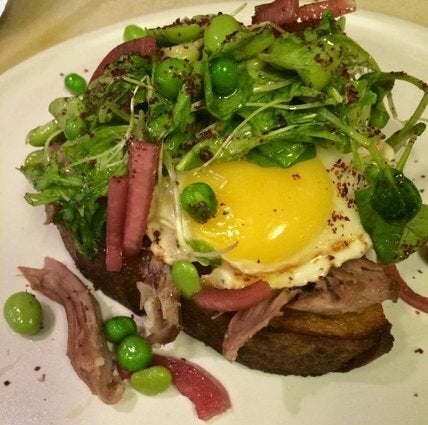 Where To Eat Breakfast In Montreal