TIDNISH, N.S. — A woman is thanking a Nova Scotia politician for helping rescue her son, who had abandoned his drifting canoe and was bobbing in the Northumberland Strait.
The woman, who didn't want to use her name, says Liberal MP Bill Casey raced to the waters off Tidnish when a neighbour alerted him to two teens who were getting in trouble in their canoe.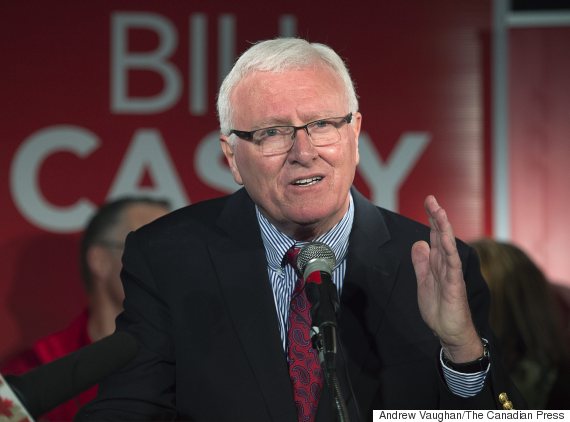 Liberal MP Bill Casey addresses supporters after winning his seat in the federal election in Amherst, N.S. on Oct. 19, 2015. (Photo: Andrew Vaughan/Canadian Press)
The member for Cumberland-Colchester was at his cottage when someone yelled for him to get his boat to help them about a kilometre off shore last weekend.
He and a neighbour raced to the scene and found an empty canoe, prompting them to begin scanning the waters in the area for the teens, who were not wearing life-jackets.
Casey used a rope to pull one teen on his boat while a boat hook was used to reach the other. Neither was injured.
Also on HuffPost
Current MPs Who Were Provincial Ministers