Many experts say Britain's vote to leave the European Union will lead to a property crash in London. A report from Societe Generale this week predicted a 30-per-cent slump in the city's house prices.
But if there's a crash coming to London, it's nowhere to be seen — at least for now — and the city is instead on the cusp of breaking a real estate record.
A 12-bedroom apartment has gone on sale in the city with an estimated asking price of GBP150 million, or around C$260 million. The apartment is located in this building: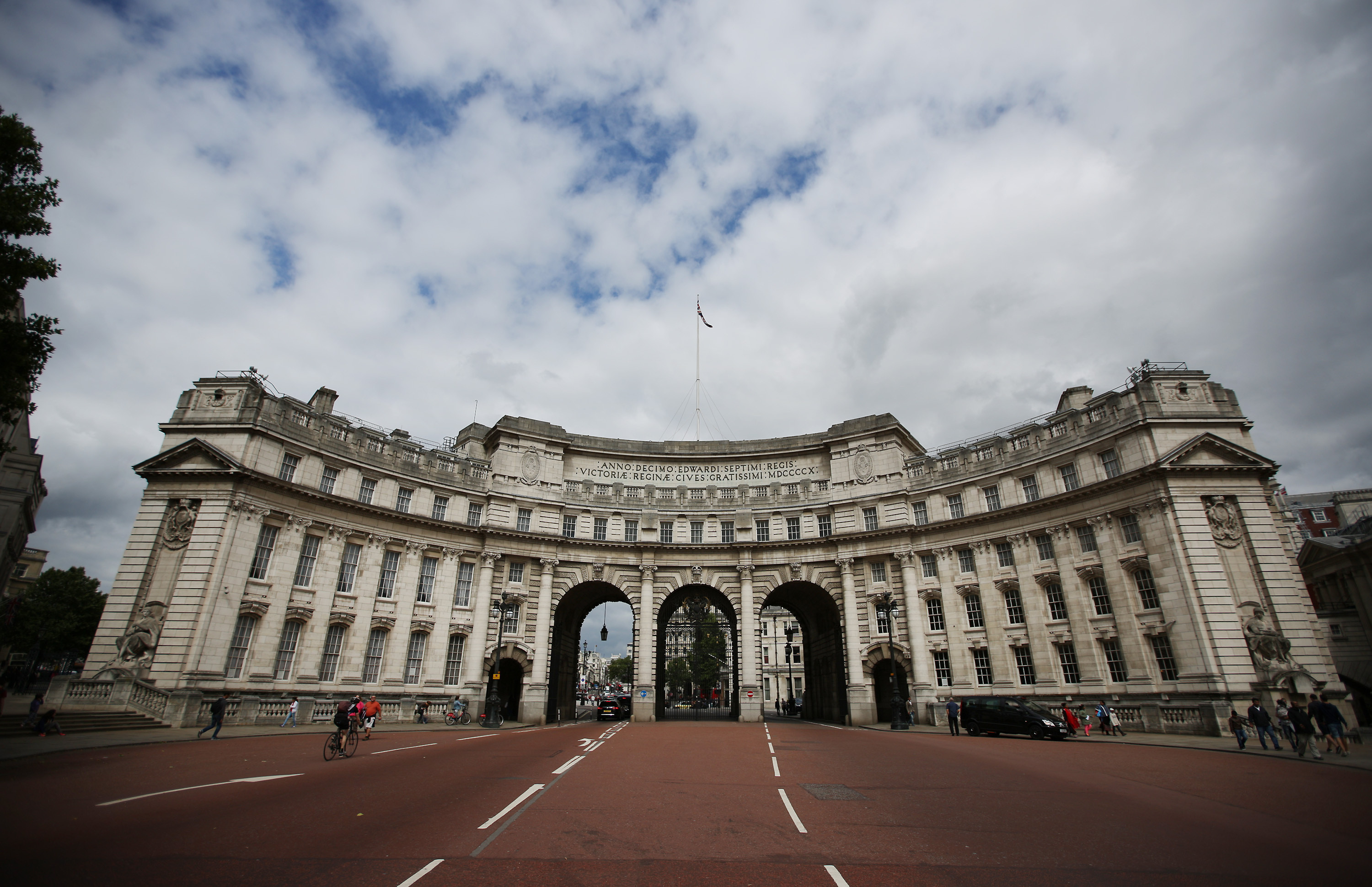 (Photo: Peter Macdiarmid/Getty Images)
That's the Admiralty Arch, a 104-year-old landmark a 15-minute walk from Buckingham Palace through St. James's Park. Basically, one of the best real estate locations on earth.
The Daily Telegraph reports the building was once home to Sir Winston Churchill, and writer Ian Fleming reportedly worked in the building while working on his James Bond novels.
It comes with multiple fireplaces, 20-foot-high ceilings, a valet parking service and lifetime membership in a private club.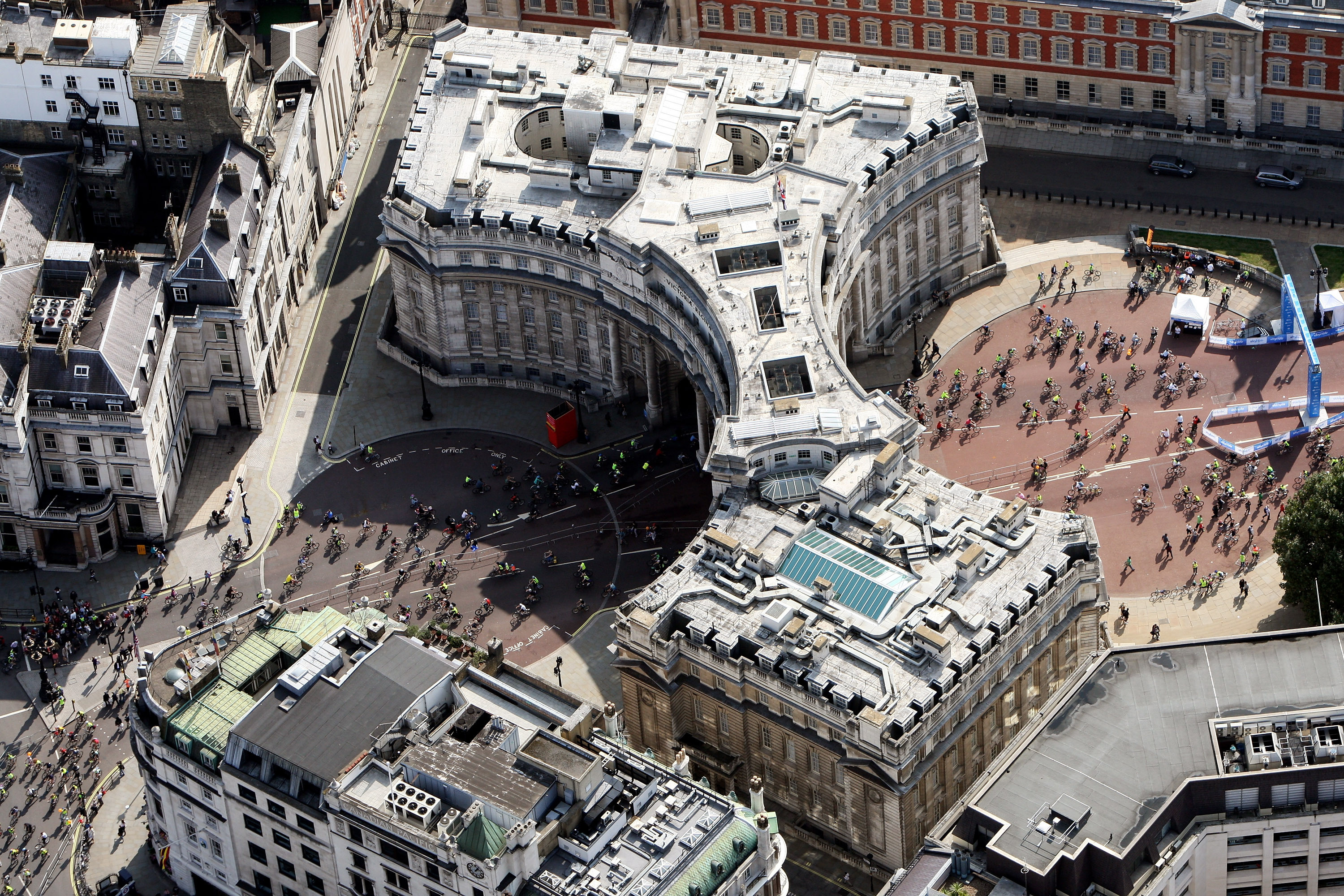 (Photo: Claire R. Greenway/Getty Images for Sky)
According to the Evening Standard, Spanish developer Rafael Serrano is offering the property for sale as a single unit that could also be split up into four separate apartments.
The actual asking price is unknown. Property agents in London say an apartment in that location would go for GBP8,000 to GBP9,000 per square foot, working out to around GBP150 million, or C$260 million.
Many prognosticators said London's property market, a favourite target for wealthy foreign investors and jet-setters looking for a second home, would see a major slump after the Brexit vote. But so far, the opposite has happened.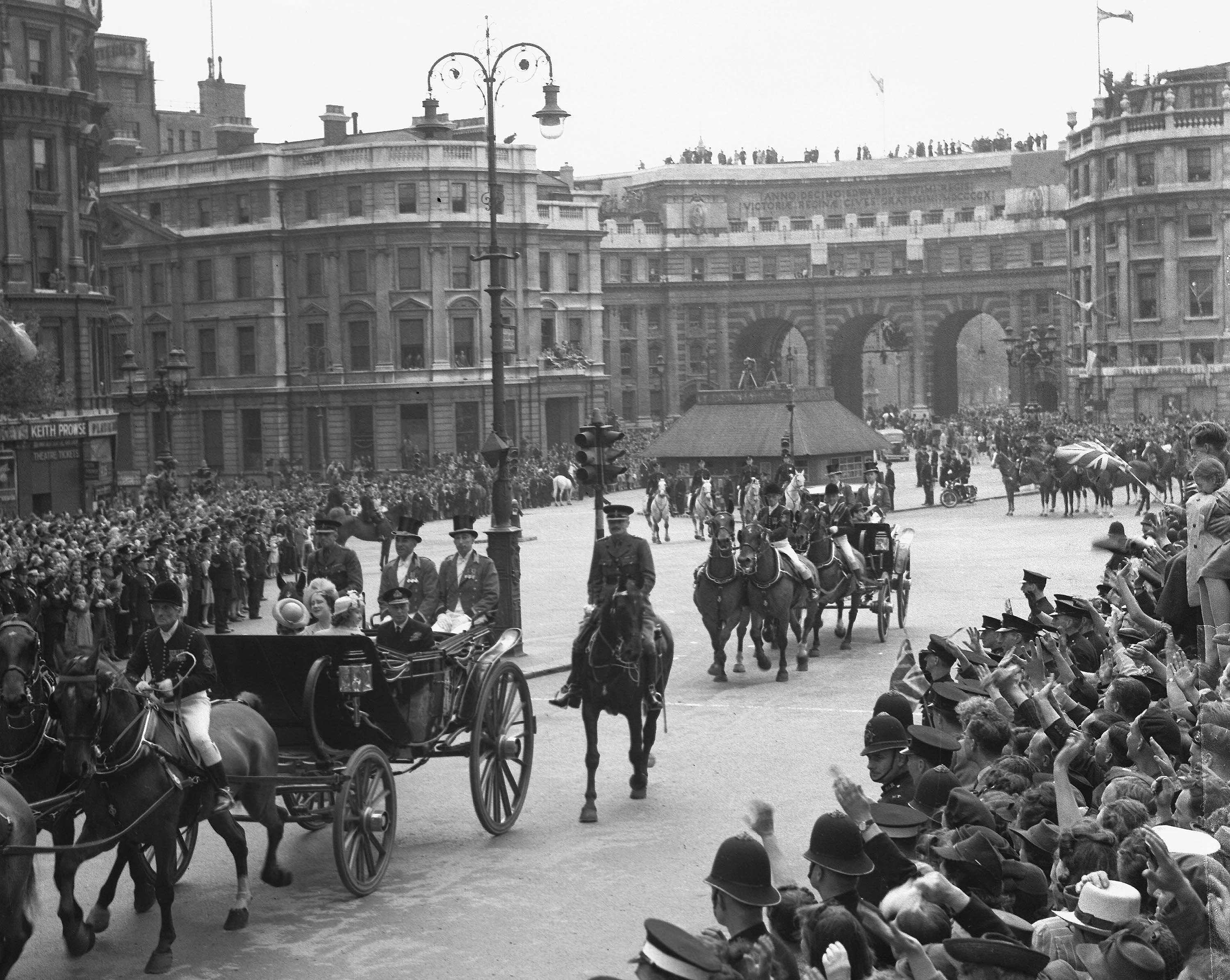 King George VI and Queen Elizabeth ride in an open horse drawn carriage with their daughters Princess Elizabeth and Princess Margaret, through the cheering crowds in Trafalgar Square, London, May 13, 1945. (AP file photo)
The decline in the British pound following the vote has made London real estate much cheaper from the perspective of foreign buyers, and sales in the city jumped a solid 38 per cent in the week after the vote.
But prices in the city had already been falling before Brexit, and they continued to fall after. Average prices in prime London areas dropped 0.2 per cent in June from May, CNBC reports.