Now this is how you do carpool karaoke right.
On Tuesday, the host of the "The Late Late Show with James Corden" released a one-minute clip teasing one of the best carpool karaoke segments (in our eyes anyway) of all time.
Teaming up with First Lady Michelle Obama herself, Corden and FLOTUS jam out to the likes of Stevie Wonder and of course, Queen Beyoncé. But there are a few things we learn about the 52-year-old Harvard Law grad right away: she has a great sense of humour, she knows all the words to "Single Ladies" (and the moves) and her Secret Service code name is "Renaissance." (The President's code name is "Renegade.")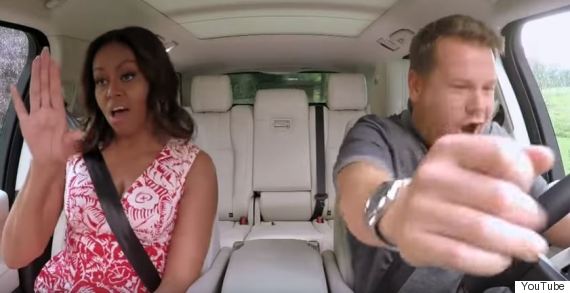 "For me they just came up with [the code name] and were like, 'Do you like it?' and I was like, 'Whatever,'" she says in the clip above. She also gives Corden a tasty code name as well.
The two also sing "This Is For My Girls," a track that was inspired by Obama's Let Girls Learn initiative. One of the artists on the track included rapper Missy Elliott... who just happens to hop in the car at the right verse.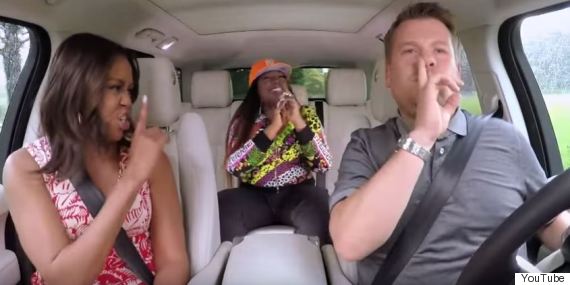 The trio jam out to Elliott's other popular hit "Get Ur Freak On," which turns out to be one of our favourite karaoke sessions of all time.
Watch the full 14 minute glorious clip above.
ALSO ON HUFFPOST:
Michelle Obama's 19 Most Awesome Hugs