Is Canada's economy in bad shape? That depends on who you ask.
Reuters spoke with about 40 analysts and found that the country's economic outlook is worse than it was just a few months ago — with two factors particularly to blame.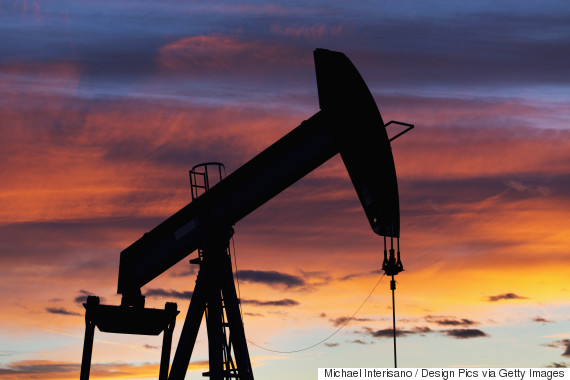 A pumpjack at sunset in Alberta. (Photo: Michael Interisano/Design Pics via Getty Images)
Collectively, the analysts predicted that the Canadian economy would grow by 1.3 per cent this year, down from the 1.7 per cent estimate they had three months prior, the news agency said.
Much of that can be connected to two things: oil, and a softening American demand for Canadian exports.
Crude has seen a downturn in prices, and a devastating Fort McMurray wildfire in Fort McMurray put as many as 30 million barrels out of production.
As for demand from the U.S., Reuters noted that there's lots of unease in the country over a possible interest rate hike by the U.S. Federal Reserve. November's presidential election is also causing uncertainty.
Canadian exports are set to shrink at an annualized rate of 15 per cent in the second quarter — the worst since the Great Recession of 2008/2009, Statistics Canada reported earlier this month.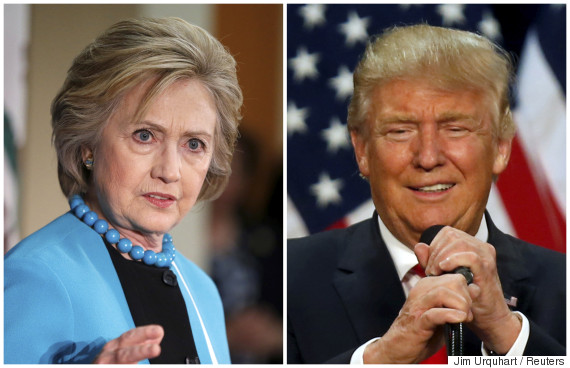 A combination photo shows U.S. Democratic presidential candidate Hillary Clinton (L) and Republican U.S. presidential candidate Donald Trump (R) in Los Angeles, California on May 5, 2016 and in Eugene, Oregon, U.S. on May 6, 2016 respectively. (Photo: Lucy Nicholson and Jim Urquhart/File Photos via Reuters)
Tough trade talk on the campaign trail by American presidential candidates Hillary Clinton and Donald Trump has added to the concern around exports.
Trump, in particular, has been critical of NAFTA, a key trade deal between Canada, the U.S. and Mexico. That talk has fed fears about protectionism.
But last month, TD Bank issued a report showing that much of the chatter may not materialize in the way people are worried about.
"Protectionist policies are like trying to put the toothpaste back in the tube — it's difficult to do, messy, and can be wasteful," the report said.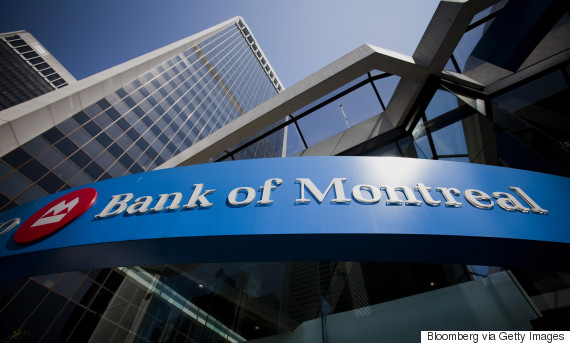 A Bank of Montreal (BMO) branch stands in downtown Vancouver, B.C. on May 28, 2015. (Photo: Ben Nelms/Bloomberg via Getty Images)
BMO senior economist Benjamin Reitzes had a comparatively rosy view of Canada's economy.
In a note released Friday, he said the federal government's spending could give the economy a lift in the second half of 2016 and the the first few months of next year.
The boost comes as Canada's debt-to-GDP ratio sits around the 30 per cent range.
Japan, on the other hand, is about to start spending more despite a debt-to-GDP ratio of 130 per cent — meaning its national debt is worth more than its national economy.
The BMO economist also praised Canada's stable governance at a time when the U.K. is dealing with the Brexit fallout, and when the U.S. election is grappling with a lack of party confidence in either presidential candidate.
"Despite a largely negative narrative over the past year, the outlook for Canada remains relatively positive," Reitzes said.
Also on HuffPost: