A new Canadian air carrier is set to make its first flight next week with legal woes clinging to its wheels.
A passenger rights advocate wants the Federal Court of Appeal to slap Winnipeg-based startup NewLeaf Travel with an injunction before it's set to take to the sky on July 25, The Financial Post reported Thursday.
NewLeaf Travel bills itself as a low-cost carrier, not unlike Allegiant or Ryanair, that offers "no frills" flights as an alternative to airlines such as WestJet and Air Canada.

(Photo: NewLeaf Travel)
But it's not a full-fledged airline; it resells tickets and charters flights through Flair Airlines, a company based in Kelowna, B.C. that has a fleet of Boeing 737-400s.
It offers tickets for flights between a number of smaller Canadian airports including Abbotsford, Edmonton, Saskatoon, Winnipeg and Hamilton.
Activist Gabor Lukacs wants to put the brakes on the carrier until it posts a performance bond of $3.74 million to compensate passengers if flights are cancelled.
"NewLeaf is a fledgling unstable company that is unlikely to be able to deliver the services that it has sold or pay compensation to passengers whom it may strand as a result of non-performance," his notice of motions reads, as quoted by the Post.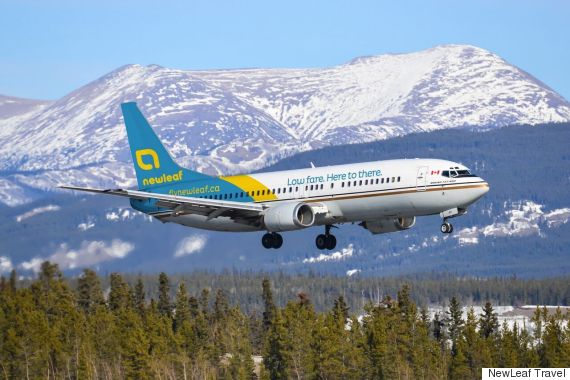 NewLeaf, a new air carrier, is facing legal trouble ahead of its planned launch. (Photo: NewLeaf Travel)
NewLeaf started selling tickets early in the year, with a plan to launch on Feb. 12.
But sales were suspended as the company awaited a decision from the Canadian Transportation Agency (CTA) as to whether it required an operating licence.
The agency ruled that NewLeaf didn't need such a licence in March, and ticket sales resumed.
Lukacs is also challenging that ruling in the Federal Court of Appeal, saying that other companies like NewLeaf have needed licences to fly.
But he's not the only critic that NewLeaf is facing as the carrier's launch date draws closer.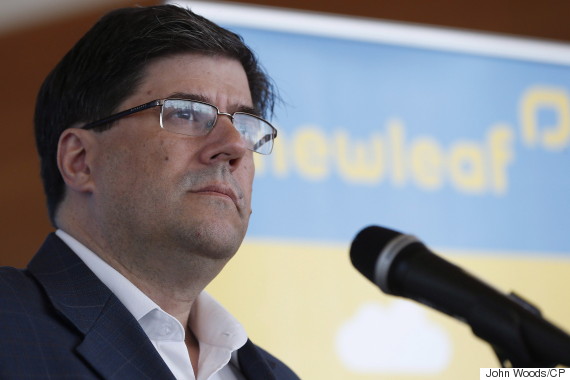 Jim Young, president and CEO of NewLeaf Travel. (Photo: John Woods/CP)
It's also being sued by Hessie Jones, a marketing consultant who claims NewLeaf owes her $76,000, according to documents obtained by Global News.
Another consultant claims that NewLeaf owes him over $55,000, and that company CEO Jim Young said he would only pay him once he raised enough capital to do so.
As a reseller, NewLeaf doesn't have to show its cash reserves to any regulators.
Young called Lukacs' injunction application "simply not merited" in an email to the Post.
Dacko, speaking to Global News, wouldn't comment on Jones' lawsuit nor on the claims of the other consultant, though he did say the company has raised enough capital.
Also on HuffPost
Airlines With The Most Hidden Fees