Diana Prince has just made her entrance, and it was wondrous.
The long-awaited first trailer for the upcoming movie, 'Wonder Woman,' premiered at San Diego's Comic-Con Saturday to rave reviews so far.
The film, which brings the DC Comics character to life, is set to open Summer 2017. Directed by Patty Jenkins, it stars Gal Godot as the Amazon princess Diana of Themyscira, AKA Wonder Woman, who assumes a civilian identity (Prince) when she's not fighting for justice during the First World War.
The trailer shows Wonder Woman's first encounter with a human man — Steve Trevor, played by Chris Pine, who drops some everyman one-liners amidst scenes of Godot riding horses, drawing swords, fighting hordes of soldiers, deflecting bullets with her shield, using her lasso, and generally dominating.
In one scene, Trevor says (with what looks like love in his eyes), "I can't let you do this."
"What I do is not up to you," Wonder Woman says.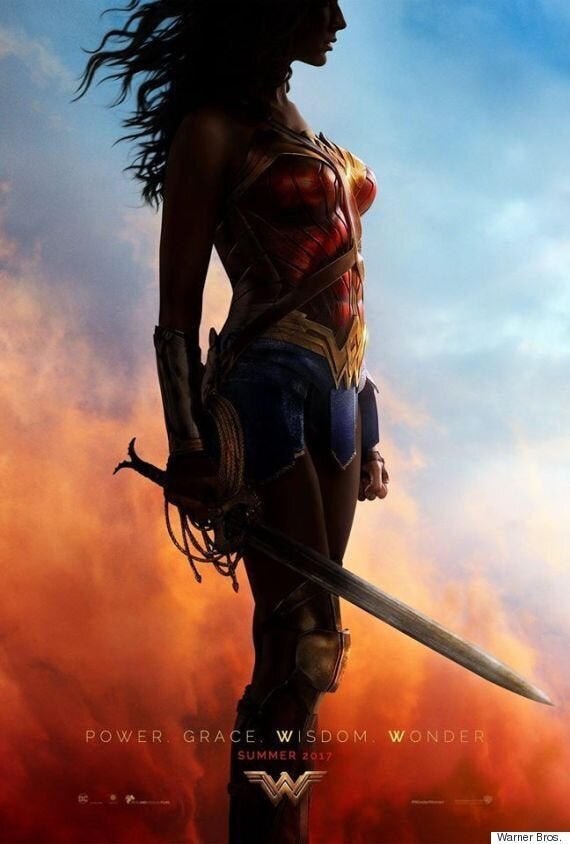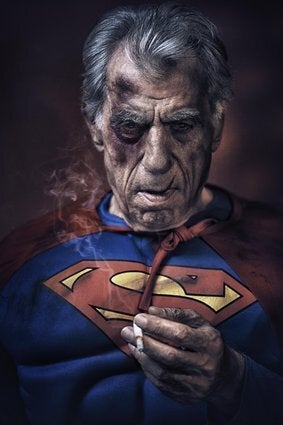 Photographer Imagines What Superheroes Would Look Like Retired