Let's hope this isn't the future of real estate in Donald Trump's America.
A resident of Eugene, Ore. has taken down two signs from his property that appeared to suggest his home was for sale only to white people. One sign stated "house 4 sale" while another said "whites only."
But despite the shock and anger of some of his neighbours, homeowner John Ernst says he was trying to make a point about race in the U.S. today.
"It really was to get people's attention, to put something that outlandish and that big in front of my house," Ernst told CBS affiliate KVAL.
Ernst says he is of mixed white and African-American origin. He told the Register-Guard he moved to Eugene after experiencing discrimination at his apartment complex in Springfield, Ore.
"I've seen so much racism and hate in my life, and why can't we stop, man?" CBS affiliate KTRK quoted him as saying.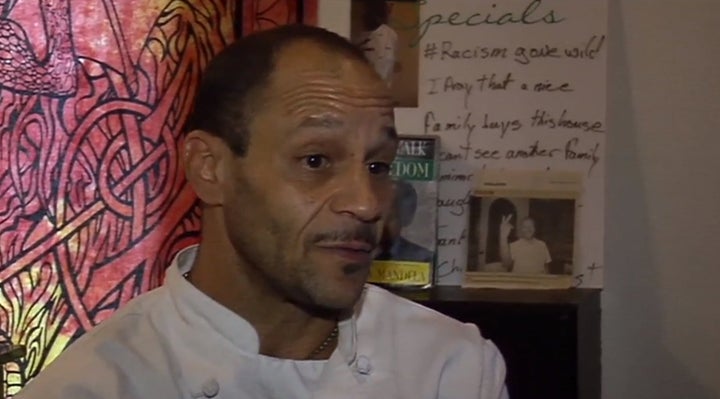 Ernst said on Facebook that at least one neighbour complained the signs were driving down home values in the area. Ernst's Facebook page is filled with news on police shootings of minorities and inequality in the U.S.
Whatever his motivations, Ernst could have found himself facing uncomfortable legal questions, had he really tried selling his house this way. As KVAL points out, discrimination in the sale of housing is illegal under the U.S. Fair Housing Act of 1968.