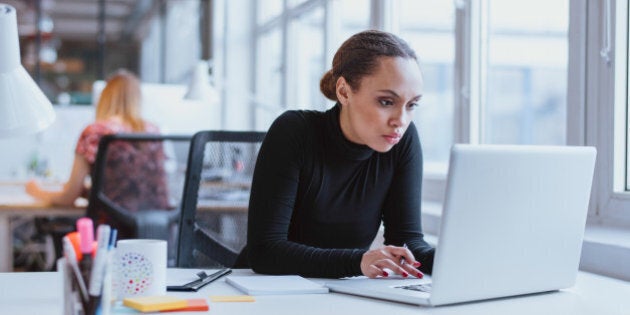 So you think you're finally ready to start your own business. You've thought about your big idea for a while now and others think fondly of it too — you're finally ready. But before you put a down payment on that retail space, do your homework and take a good hard look at your skills and your ability to venture out on your own. In partnership with Desjardins, we list five things you need to ask yourself before you go after your dream job.
Are you comfortable with unpredictability?
Establishing your own business is never an easy task and even the best laid plans can go awry. You have to be okay with change, unstable budgets and late paycheques. If you're able to embrace unpredictability, you're one step closer to your goal.
Do you have your finances in order?
Do you know how to prepare a well-structured and realistic budget? Do you have a thorough and well-researched idea of what expenses you will incur and what business grants or loans you can access? To that end, do you have an accurate financial picture of your net worth and the pay potential of your business? Desjardins can help you answer these questions and help you on the path of financial literacy with resources like fact sheets for business owners.
What differentiates your business from others already out there?
Going into business is a tough challenge – unpredictable, volatile, and ruthless. You may have a few good ideas, know the right people or have the perfect location in mind, but are you certain you have a comprehensive business plan that makes your offering stand out from the rest? You need to make sure your proposition is clear and unique.
Do you understand the importance of sales and marketing in this venture?
Too many people think they're natural-born business mavericks who have every aspect of the business figured out. They often don't understand the importance of a sound marketing person, a solid sales team, or a competent and reliable social media manager. Attempting to do it all on your own, or not understanding your opinion or gut feeling may not be as strong as professional advice, could be your downfall.
Are you willing to wear many different hats?
Running your own business requires you to be a jack of all trades and a master of all of them. A typical day can mean that you handle expense reports, marketing plans and customer complaints all in the same hour. Are you comfortable wearing all those hats?
If you answered all five questions confidently, you are on the path to success! Check out Desjardins for more helpful tools and information. We're here to meet the needs of entrepreneurs at every stage of their business.