A two-year-old boy has died in Texas after he was left in his parents' hot SUV while they were in church.
Dallas police said Boi Lei Sang was pronounced dead in hospital Sunday afternoon after he was found in the vehicle, according to The Associated Press.
The U.S. National Weather Service said the temperatures reached a high of 38 degrees Celsius.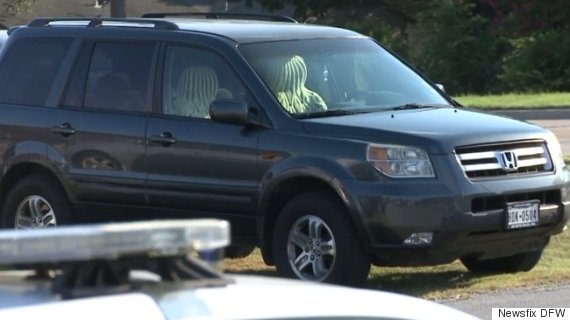 A toddler was pronounced dead after being left in a SUV. (Photo: Newsfix DFW)
Sang's family was at a bible study at the Rehoboth Praise Assembly in the city's White Rock neighbourhood, according to Fox 4.
His parents were in two separate study groups, a church member told the outlet, and when they met up again about 45 minutes later they realized the boy wasn't with their four other kids.
That was when the father ran out to their SUV to find the toddler unresponsive inside.
Church member Reng Om told WFAA that the boy wasn't moving when his father walked in from the Honda Pilot with him in his arms.
"It looked very bad," Om said.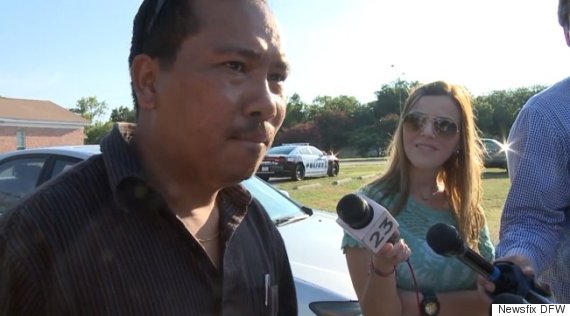 Church member Reng Om speaks to media about the tragic incident. (Photo: Newsfix DFW)
Investigators would not comment on possible criminal charges Sunday, according to the outlet.
Om told NBC 5 Dallas-Fort Worth that most of the church's congregants are families from Burma and that the boy's father wanted to call 911 himself, but didn't speak English.
"They are a perfect family. I'm very upset for him," he said.
Fox 4 reports that Child Protective Services is talking with the family through a translator to make sure their other four children are safe.
You can see more on the story in the video above.