While it's been a little over a decade since Jennifer Aniston and actor Brad Pitt divorced, the topic still seems to be heavy on the actress' heart.
During the Giffoni Film Festival in Italy over the weekend, where she accepted the Lifetime Achievement Award, the former "Friends" star was asked by a teenage fan if she's ever woken up wondering who she was.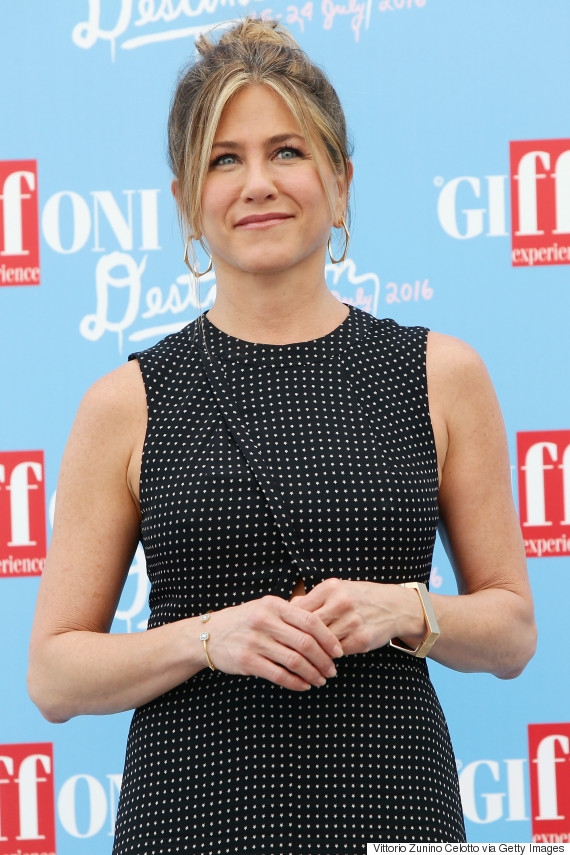 Jennifer Aniston attends the Giffoni Film Festival Day 9 photo call on July 23, 2016 in Giffoni Valle Piana, Italy. (Photo by Vittorio Zunino Celotto/Getty Images for Giffoni Film Festival)
Immediately brought to tears, Aniston replied, "There are not enough fingers and toes in this entire room to count how many times that moment has happened to me," HELLO! reports.
She continued:
We're all human beings at the end of the day, whether we're a waitress or a baker or a student or whatever we are, at the end of the day you kind of can hit walls and think, 'I can't go any farther.' Or, 'this is too much. My heart can't take it' or 'the pain is too great,' or 'am I good enough? Will I survive?' And you just have to sort of somehow miraculously overcome. You just go, 'I can't, yes I can, yes you can.'
Her emotional response brought the audience to their feet, as they applauded Aniston for her transparency, according to Woman's Day Australia.
But this isn't the first time the California-native has been outspoken on matters close to her heart. Aniston recently penned a blog for The Huffington Post, entitled "For The Record," speaking on her frustrations with how she feels women are portrayed in the media.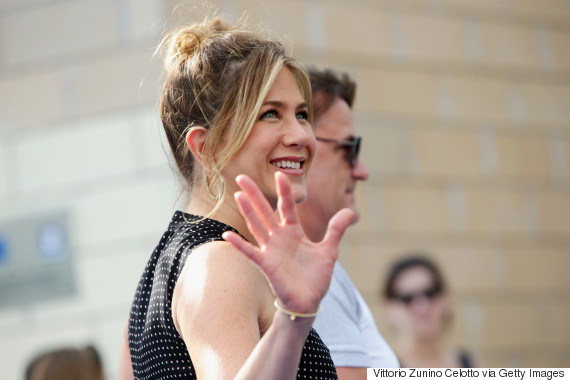 "The objectification and scrutiny we put women through is absurd and disturbing," she wrote. "The way I am portrayed by the media is simply a reflection of how we see and portray women in general, measured against some warped standard of beauty."
Read Aniston's full post here.
Just a few months after he and Aniston split, Pitt began dating fellow silver screen star Angelina Jolie. The two got hitched in August 2014.
Aniston later dated actor Vince Vaughn and singer John Mayer before finding her happily ever after again with actor Justin Theroux. The couple wed in a private ceremony last year.
Also on HuffPost
Happier than ever at the 21st Annual Screen Actors Guild Awards (major props to Jen for the body chain)

Amy Graves via Getty Images

Looking every inch the golden couple at this year's Oscars

Axelle/Bauer-Griffin via Getty Images

Power dressing at the 20th Annual Critics' Choice Movie Awards

Amy Graves via Getty Images

The perfect black tie attires at the 2015 Golden Globe Awards

George Pimentel via Getty Images

Jen revives her 90s style with this chic up-do and cami dress at the Academy Of Motion Picture Arts And Sciences' Governors Awards last year

Jon Kopaloff via Getty Images