Sir Roger Moore lost his step-daughter, Christina Knudsen, to cancer on Monday. She was 47 years old.
On Twitter, the former "James Bond" star shared two photos of Knudsen, also known as "Flossie," and shared that his family is "heartbroken."
Our beautiful daughter Christina (aka Flossie) lost her battle with cancer 25 July at 10am. We are heartbroken. pic.twitter.com/x0AQui2F8m

— Sir Roger Moore (@sirrogermoore) July 26, 2016
"We were all with her, surrounding her with love, at the end," the 88-year-old added.
Knudsen is the daughter of Moore's fourth wife Kiki Tholstrup, who he married in 2002. Moore also has three kids – Deborah, 52, Geoffrey, 49 and Christian, 43 – with third wife Luisa Mattioli.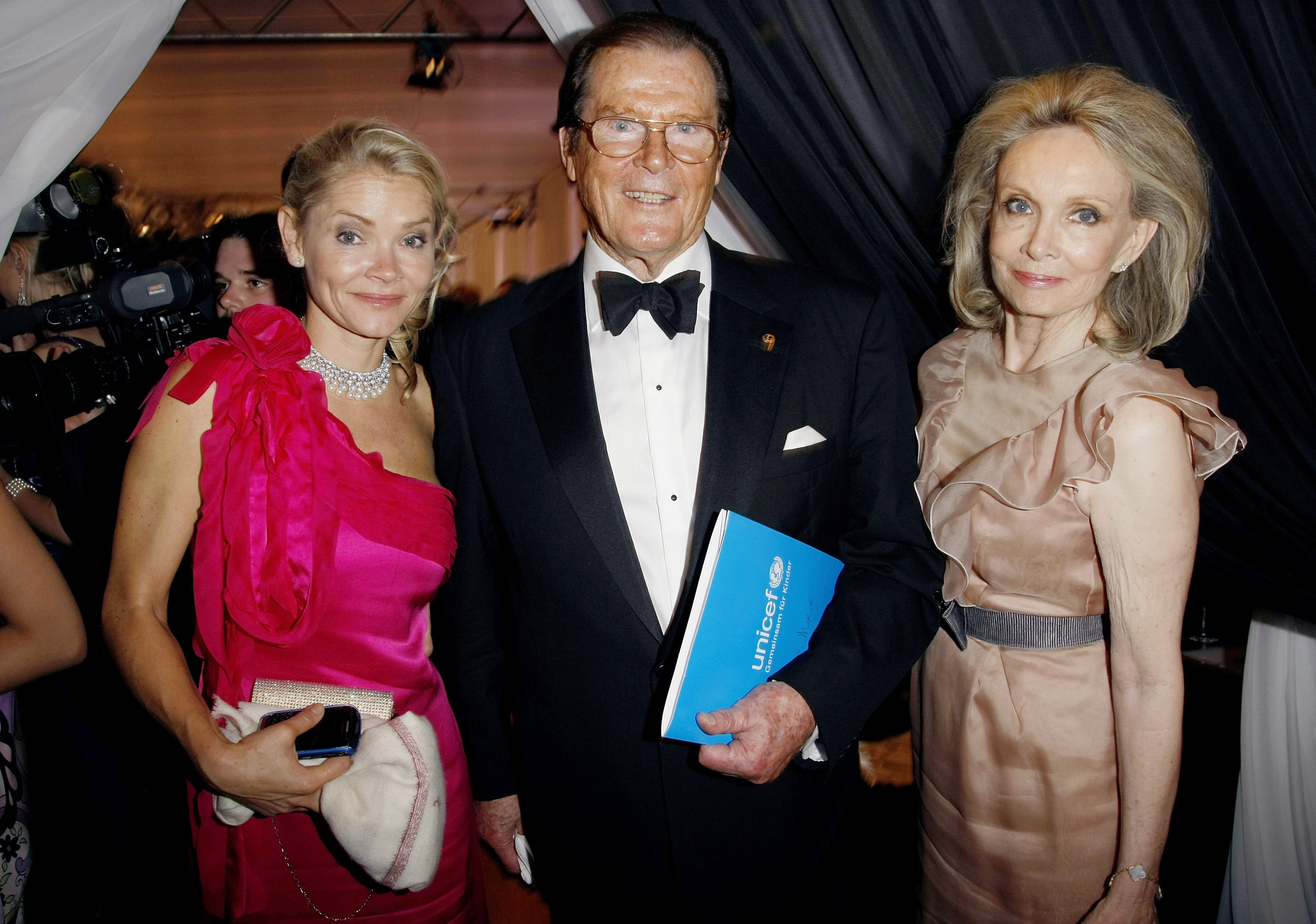 Moore and Knudsen have always had a close relationship. In a 2014 interview with Evening Standard, Moore's step-daughter credited him with being a major influence in her life.
"I think I didn't know myself that well when I got married and felt pressurized by society," she said. "I wasn't yet able to listen to who I was and what I really wanted. I was in difficult relationships but all that changed when my mother met Roger."
Knudsen was previously married to investment banker Nikolaj Albinu, but the two divorced after 13 months. She then had a four-year relationship with Skype co-founder Janus Friis. These relationships are what inspired her to launch a dating agency called Ochun in 2014.
In a tragic coincidence, Moore isn't the only "James Bond" star whose daughter has died from cancer. In 2013, Pierce Brosnan's only daughter Charlotte lost her battle to ovarian cancer at the age of 42.
Also on HuffPost
The 10 Best James Bond Songs Ever