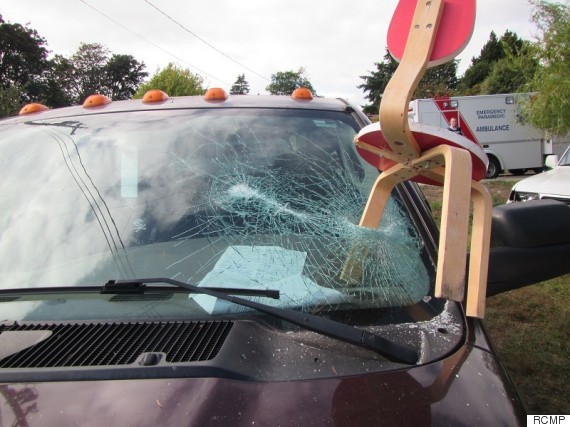 Two vehicles had their windows smashed during the brawl. (Photo: Sooke RCMP)
An apparent rental dispute involving tenants turned into a huge fight with an assortment of weapons, according to RCMP on Vancouver Island.
On Friday night, a new tenant showed up at a home in Sooke and tried to convince the current occupants to vacate in a "brewing landlord/tenant dispute," said a police news release.
As a result, 10 people ended up in a fight with weapons that included:
Bear spray
Axes
A steel pipe
A baseball bat
Knives
Brass knuckles
Handcuffs
A hammer.
Four people were injured and taken to hospital, while two vehicles at the scene had the windows smashed in during the brawl.
The seven men and three women involved are all from Sooke, said RCMP.
Charges are expected against nine suspects.
Follow The Huffington Post B.C. on Facebook, Twitter, and Instagram.
Also on HuffPost:
911 Phone Calls In B.C. Are Funny And Stupid