Tuesday night's Democratic National Convention was a monumental moment for women, and while many were excited about it, none were as ecstatic as Oscar winner Meryl Streep.
Stepping on the stage dressed in an American flag patterned dress, Streep let out a scream of delight followed by a grunt of satisfaction.
"We got some fight left in us, don't we?" she asked the cheering Pennsylvania crowd who were still grappling with the weight of the emotions left behind by the celebrity-filled rendition of Rachel Platten's "Fight Song."
After a quick breath Streep launched into her powerful speech, asking the audience "What does it take to be the first female anything?" Her response: "It takes grit, and it takes grace."
Streep then gave the audience a short history lesson, telling the crowd about Deborah Sampson, the first woman to take a bullet for the country. Sampson was not only shot defending the Constitution that didn't protect her as a woman, she also removed the musket ball from her skin and stitched up her own wound so she would not get caught fighting in George Washington's Continental Army, Streep noted in her four-minute long speech.
Addressing the position of grace, Streep referred directly to the presidential candidate saying Hillary Clinton has come under fire several times over her 40-year career, and yet she keeps fighting.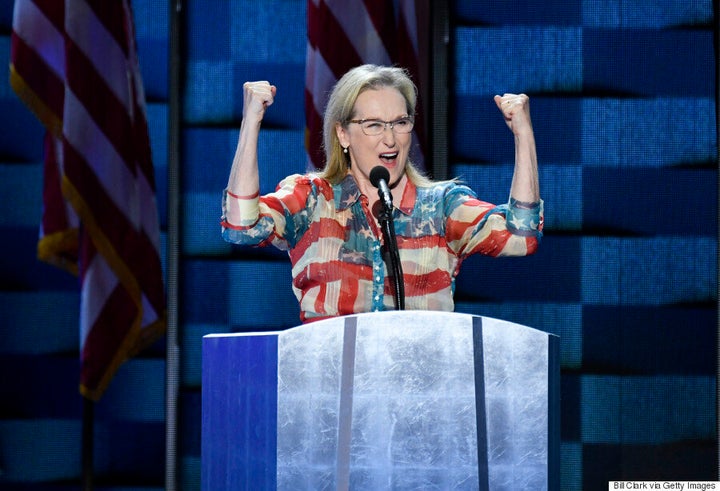 "How does she do it? That's what I want to know. Where does she get her grit and her grace? Where do any of our female firsts, our pathbreakers, where do they find their strength?" Streep wondered aloud before listing dozens of female trailblazers.
"Sandra Day O'Connor. Rosa Parks. Amelia Earhart. Sally Ride. Deborah Sampson. Harriet Tubman. Shirley Chisholm. Madeline Albright. Eleanor Roosevelt. These women share something in common. Capacity of mind, fullness of heart, and a burning passion for their cause. They have forged new paths so that others can follow them, men and women. Generation on generation. That's Hillary. That's America."
The women's right's activist, who refers to herself as a "humanist" then commended the crowd for their role in making history, reminding them to go to the polls in November to make history again.
"Because Hillary Clinton will be our first woman president," she exclaimed before adding, "And she will be a great president. And she will be the first in a long line of women. And men. Who serve with grit and grace. She'll be the first, but she won't be the last."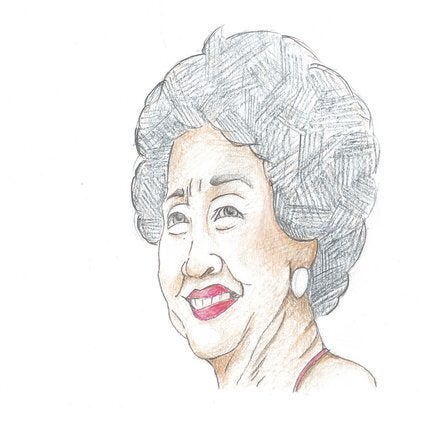 Canadian Women Who Were 'Firsts'