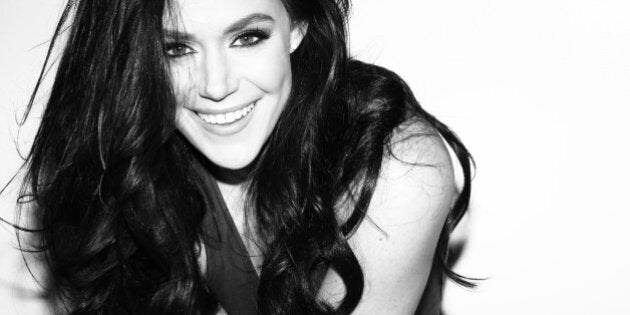 People say Tessa Virtue is too fat or too muscular to be good enough. Her one Olympic gold medal, two silvers and countless championship titles aren't enough for some members of the media who scrutinize Virtue on her appearance more than they do her talent.
"I'll show up at training camp (and) I'm told that maybe I should dye my hair blonde and asked about how my fat loss is coming along," she tells HuffPost Canada's Partner Studio.
It's a problem she's calling attention to with the help of Dove's #MyBeautyMySay campaign — a project that encourages women and girls to celebrate their own beauty and on their own terms.
"At all times, there's discussion about the percentage of body fat I have, how I look on the ice and about how much skin a certain costume is showing," she says.
"Ice dancing is a sport where athletes work so tirelessly to perform intricate moves (and) to have it trivialized by comments about your appearance can chip away at anyone's confidence."
The Dove Global Beauty Confidence Report, a global study on body image, finds that 90 per cent of women and more than 80 per cent of girls don't do the things they love because they don't like the way they look. This includes opting out of sports and activities.
"It breaks my heart. To be held back by fear is to miss out on challenging yourself in different ways."
"It breaks my heart," Virtue says about the finding. "To be held back by fear is to miss out on challenging yourself in different ways."
"Women are missing out on the chance to get to know their bodies...how they feel in their own skin (and) the power and the strength they have."
Findings by the United Nations support Virtue's comment. The entity says that girls' involvement in sport can lead to gender parity.
"Through engaging in sport and living its values, women and girls can develop leadership skills, overcome bias, improve their health and become empowered," Phumzile Mlambo-Ngcuka, the UN Women executive director says.
It's one of the reasons Virtue was so excited to partner with Dove.
"I love the idea of women empowering other women. We need to come together and support one another and embrace one another."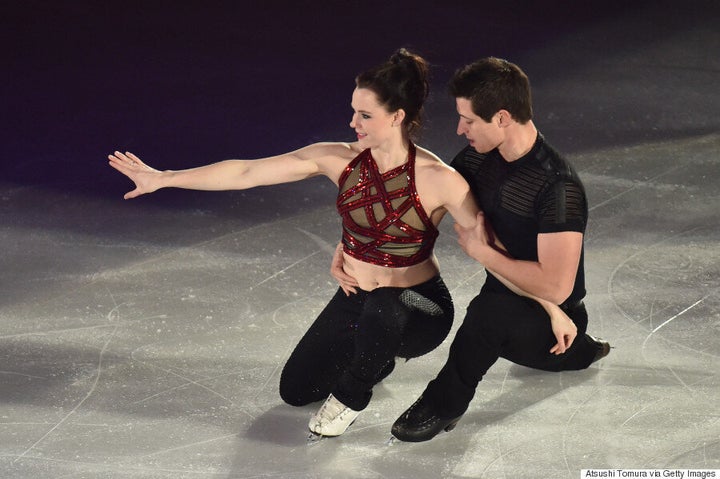 Tessa Virtue performs with partner Scott Moir. (Atsushi Tomura/Getty Images)
On dealing with the media scrutiny she personally faces, Virtue says she's lucky to have a support system and a skating partner that reminds her that's there no sense in letting those comments get her down. Virtue says Scott Moir is her rock, confidante and biggest supporter.
Along with training four hours in a day and studying for a degree in psychology, Virtue is committed to serving as a role model for young girls.
"There needs to be a shift in culture. Young girls...need to have people they can identify with who may be going through the same struggles. I have a muscular build and I've learned to embrace that because it's makes me strong, giving me speed and power on the ice. It's a different kind of femininity – one that doesn't fit the norm."
And that's a gold standard we can definitely champion.
Dove has found that beauty can (and is) an empowering and positive force for women. Yet women's looks are often commented on in ways that trivialize them. To call attention to the issue, Dove is launching a global interactive campaign with an animated billboard in Toronto, Yonge-Dundas Square, which will broadcast real-time commentary from media outlets in several English-speaking countries that spotlight a female athlete's appearance over her achievements. Canadians are encouraged to have a say in this conversation by visiting the real-time online aggregator at Dove.ca/HaveYourSay and to tweet at media outlets directly using #MyBeautyMySay.