The mother of Vancouver-based pop star Wanting Qu is facing the death penalty in China after being arrested nearly two years ago for bribery and embezzlement.
Qu, a platinum-selling singer in China, has been dating Vancouver Mayor Gregor Robertson for more than two years. He confirmed the arrest last April to reporters.
Wanting's mother, Qu Zhang Mingjie, is a former city official in northeast China, who is charged with three counts of corruption and abuse of power, according to reports from China's state-controlled news agencies.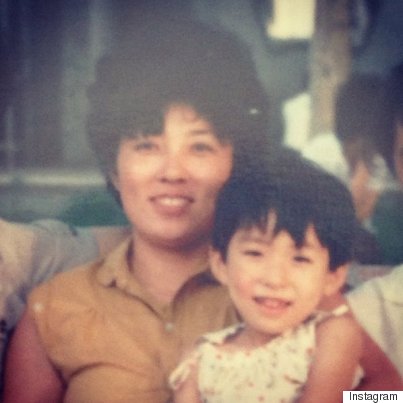 Wanting Qu posted this childhood photo of herself with her mother on Instagram.
The allegations stem from a $69-million real estate scam, reported the South China Morning Post. Mingjie is accused of co-ordinating a deal that reportedly left hundreds of farm workers in appalling conditions.
Mingjie pleaded not guilty, but Chinese prosecutors are seeking the death penalty after a trial earlier this month, reported the China Daily.
Last week, Qu released a new song, titled "Your Girl," dedicated to her mom.
"Though I haven't been able to talk to her, feel her or reach her in anyway in the last two years, I know deep down in my heart, there's a place that's warm like the sun and bright like the moon. It's a place for a daughter like me and a mother like her," said Qu in a statement on her record company's website.
"I believe that place exists in everyone's heart. I hope she can hear the song and it gives her love and strength."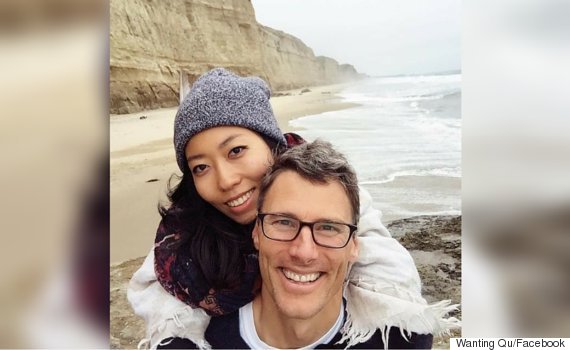 Wanting Qu is dating Vancouver Mayor Gregor Robertson. (Photo: Facebook)
Qu moved from Harbin, China to Canada to attend university when she was a teenager, but later decided to pursue a full-time music career.
Qu, 32, and Robertson, 51, confirmed their relationship on Valentine's Day in 2015. The mayor had separated from his wife of nearly 30 years the previous summer.
Also on HuffPost