A city in south-central Ontario has a curious case to crack.
Police in Belleville, Ont. say someone has been breaking and entering into stores not to nab money or expensive electronics, but to steal female mannequins.
The force has been investigating five break and enters and one attempted break-in since May, according to a press release.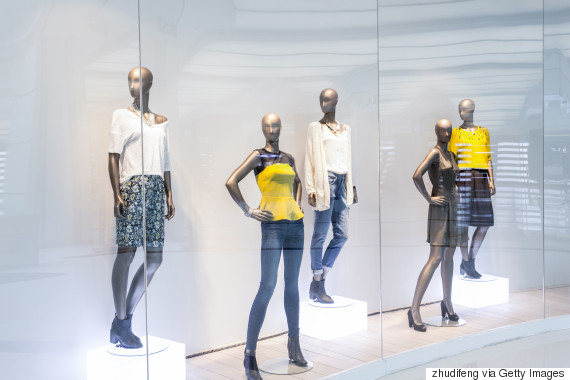 A stock image of mannequins at a storefront. (Photo: Getty Images)
In total, police say six complete mannequins and four female torsos have been stolen.
"Somebody is out to steal our mannequins. We don't know why," Natasha Baylis, who owns a store targeted by the mannequin-snatcher(s), told the National Post. "It's creepy."
Another owner who had her mannequins stolen told CBC News that one of them had a $160 prom dress on it. But that wasn't of any value to the suspect.
"They ripped it off and threw it on the floor and just took the mannequin," said Dawn ODell, owner of Simple Elegance.
'Deviant' motive?
"There was no attempt made to get to the cash register, to the merchandise in the store, or anything."
The bizarre case "raises flags," Staff-Sgt. Sheri Meeks told the Post. She wondered whether the motive behind the thefts was monetary or more "deviant."
Police are asking anyone with information to contact them.
With files from The Canadian Press
Also On HuffPost: