Carnival celebrations happen yearly in Brazil, the Caribbean islands and places with large Afro or Caribbean populations.
For Toronto and Barbados, it's just about that time of year to jump up in di streets. It's a chance for thousands of masqueraders to get decked out in costumes that are colourful, bedazzled and over-the-top in the best ways.
Carnival style and beauty is jaw-droppingly stunning, and there are some lessons we can carry into our day-to-day long after de party done.
1. Don't be shy with colour combinations
2. You can never have too much glitter
3. Or jewels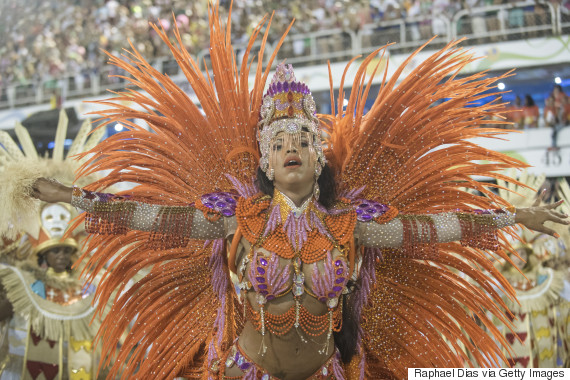 A performer dances during Mangueira performance at Rio Carnival 2016 in Rio de Janeiro, Brazil.
4. It's totally acceptable to have a closet full of running shoes, because you need to match footwear to ensemble
You just have to.
6. While you're at it, colour-coordinate everything ...
your water bottle ...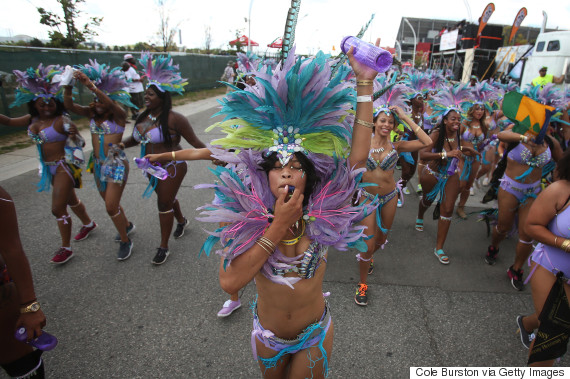 your sunglasses ...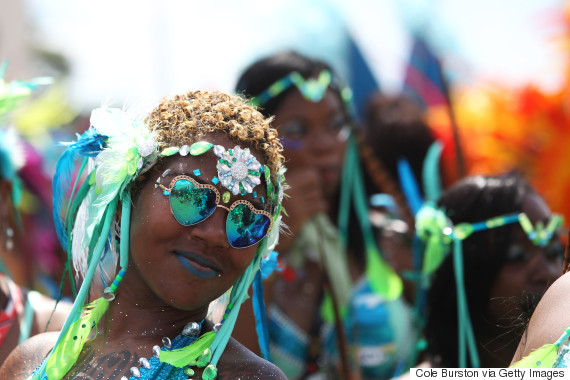 your eyelashes ...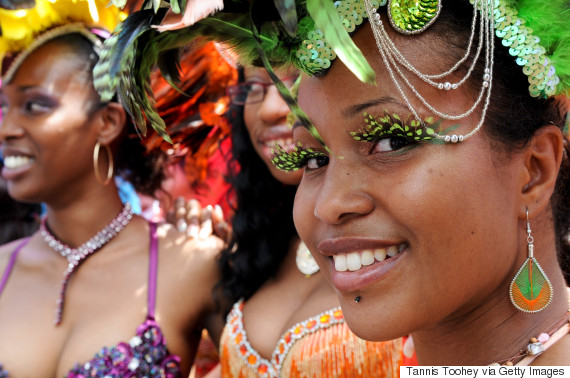 ... everything.
7. The secret to fighting sweat is baby powder. Lots of baby powder.
8. You can and should accessorize your eyes
9. Feathers know no gender bounds and make everything look 10 times more fabulous
10. Did we mention ...
... feathers?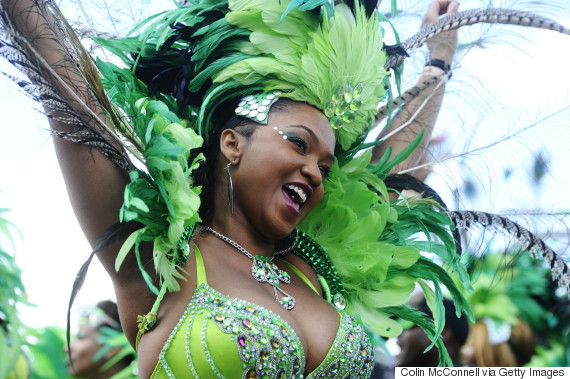 11. Rock bold lips every colour of the rainbow
12. But sometimes, you just have to forget about how you look, and get on real bad.
Jump up and have fun!
Follow Huffington Post Canada Style on Pinterest, Facebook and Twitter!
Also on HuffPost
12 Pictures Of People Who Don't Want To Be At The Rio Carnival