If there's one thing that holds true about most four-year-old's, it's that they're probably the most honest tiny humans around.
And Blue Ivy Carter is no exception.
On Sunday, Blue's grandma Tina Knowles posted a series of Instagram videos that showcased her wild side as she took what she called a "leap of faith" off the second story of a yacht into the deep blue waters of Monaco, Woman's Day Australia reported.
But while it may have been all fun and games for the mother-of-two, Knowles' granddaughter seemed to be a little worried about the 62-year-old taking the plunge.
"Do you know how to sw...do you really know how to swim?" the mini Carter innocently asked.
After a quick laugh, Knowles' replied, "Don't scare me, Blue! Don't scare me."
The businesswoman then jumped into the water.
And it seemed as if the tot's question influenced grandma to take her "leap of faith" to new heights — literally.
A brave mama Knowles decided to jump off the third story of the luxury boat into the bay shortly after, which even she described as "a little scary" in the video caption.
But this isn't the first time Blue has proved that despite being the daughter of two mega musicians, she's still just an ordinary four-year-old.
In late July, Queen Bey and her mini me took some cutesy mommy-and-me photos in Paris. And while mom may be the superstar on stage, Blue definitely stole the show this time, as she blew kisses, posed and danced for the camera.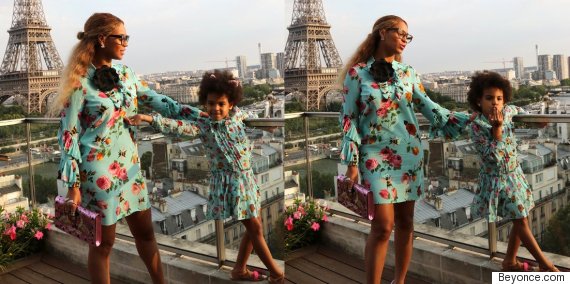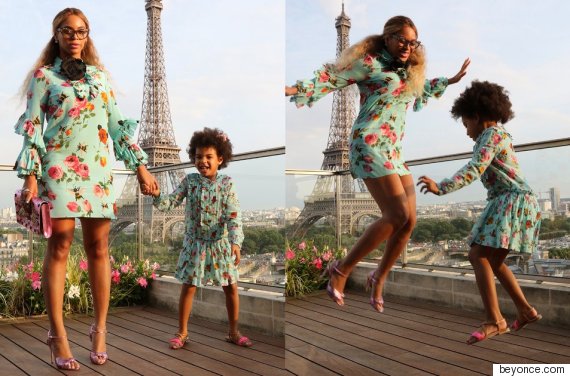 Don't ever change, Blue.
Also on HuffPost