The upcoming royal visit to Yukon will include another glamorous young couple, besides William and Kate. Prime Minister Justin Trudeau and his wife, Sophie Grégoire will also be along.
An internal Yukon government email also provides a few other details about the Duke and Duchess of Cambridge's visit to the North.
They're expected to arrive in Whitehorse on Sept. 28, and spend a day in the territory with the prime minister and his wife, as well as Gov. Gen. David Johnston.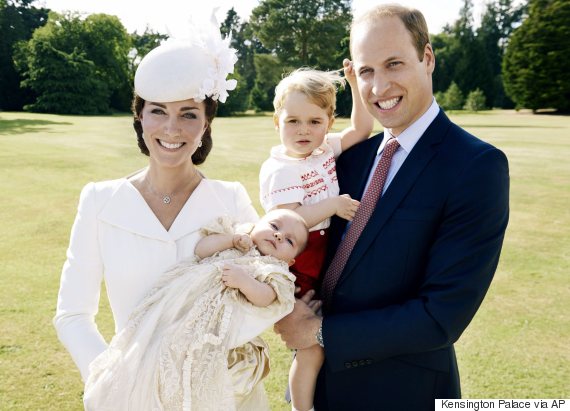 Prince William and Kate Duchess of Cambridge hold their children, Prince George and Princess Charlotte in the grounds of Sandingham House in England after the christening of the princess in July 2015. (Photo: Kensington Palace via AP)
Events and activities — not yet announced — will be within "driving distance" from Whitehorse, the email says.
On Wednesday, Yukon government spokesperson Sarah Crane said details in the email are not certain, however, and have changed.
"It's unconfirmed and developing," she said, but would not say what has changed at this time.
This will be Prince William and Kate Middleton's first visit to Yukon, and their first visit to the North since 2011, when they went to the N.W.T.
It will also be Trudeau's first visit to Yukon since becoming prime minister.
The royals are also planning to visit B.C. on the same trip.
Also on HuffPost
Kate Middleton's And Prince William's Cutest Moments