No one playing Pokemon GO has caught 'em all yet (except this guy, apparently), but makeup gurus have already found the whole damn Pokedex with their faces.
Inspired by the game, these trainers are evolving themselves to look like their favourite creatures and teams.
They're painting their lips to look like Pokémon.
Other looks are inspired by Eevee, which can evolve into different types of Pokemon.
Most favour the gilled water-type Vaperon:
Some stick to the old school starters, like Bulbasaur and Squirtle.
And of course, you can't forget to rep your team.
Drag performers are joining in on the fun.
Some makeup looks aren't in the mobile game yet, like the cute egg Pokemon Togepi.
One person even wore a Pokemon who's not supposed to exist.
Instagram user JolteonFan wore MissingNo., a Pokémon glitch, on her face.
And for some reason, truly terrifying Pikachus have cropped up.
But hey, at least this one is cute!
Besides that though, thanks for the nightmares, Instagram.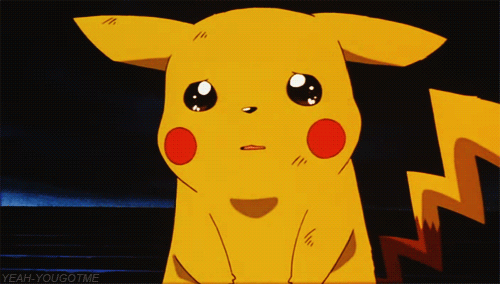 Follow Huffington Post Canada Style on Pinterest, Facebook and Twitter!
Also on HuffPost
Gift Ideas For Geeky Women