Vancouver police are investigating whether an attack on a man speaking Turkish was a hate crime.
Dino Demir was sitting on the patio of a Starbucks at Davie and Denman streets, and using the cafe's Wi-Fi to speak to a friend in the U.K.
He moved to another part of the downtown cafe so as not to bother two other customers near him, but then moved back to the patio, where the reception was clearer, according to the Vancouver Sun.
'Go back to your f***ing country'
Demir noticed the two customers, both men, were gesturing at him. One was drinking beer and holding a six-pack.
He told CTV Vancouver the men seemed to be upset that he was speaking Turkish.
"He said something about my language," Demir said.
"'You're talking a foreign language and you came into this country, go back to your f***ing country.'"
Demir said he told the men that they shouldn't be drinking in public, and asked the man where he was from, according to the Sun.
"Then he punched me in the jaw," he said.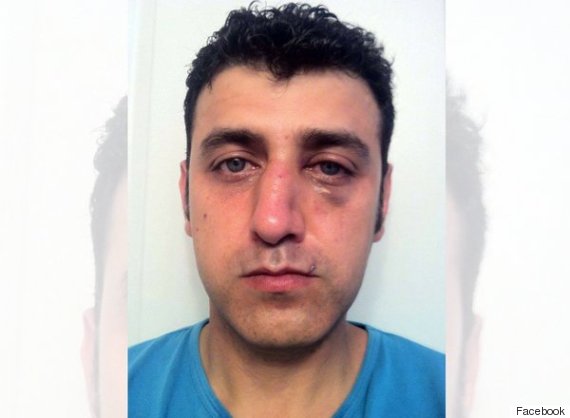 Dino Demir said two other Starbucks patrons seemed to be upset that he was speaking Turkish. (Photo: Facebook)
Demir was punched twice in the face and thrown into the bushes. He is currently recovering from a broken nose.
Police are recommending a charge of assault against a 54-year-old Vancouver man, and are reviewing whether the attack meets the criteria of a hate crime.
Demir told CTV he felt targeted because he was speaking Turkish. He said he's a citizen, a taxpayer, and a "proud Canadian."
"I am a victim of a hate crime that has happened at the centre of multiculturalism and acceptance," he told the Sun.